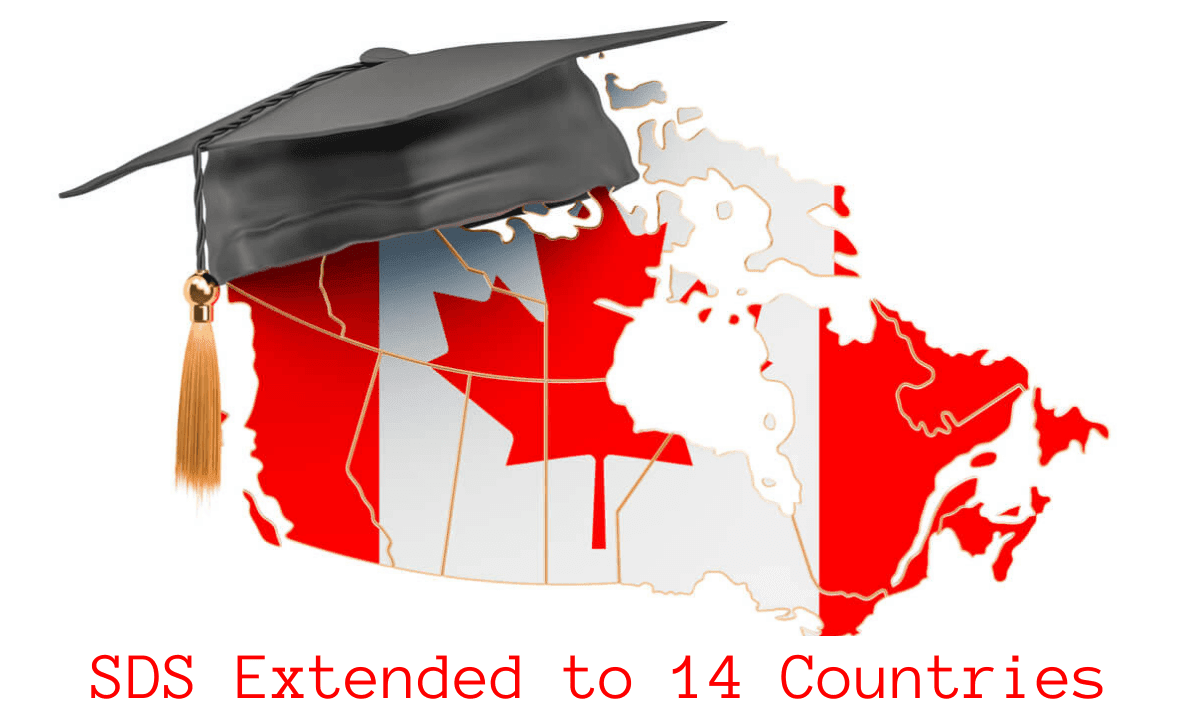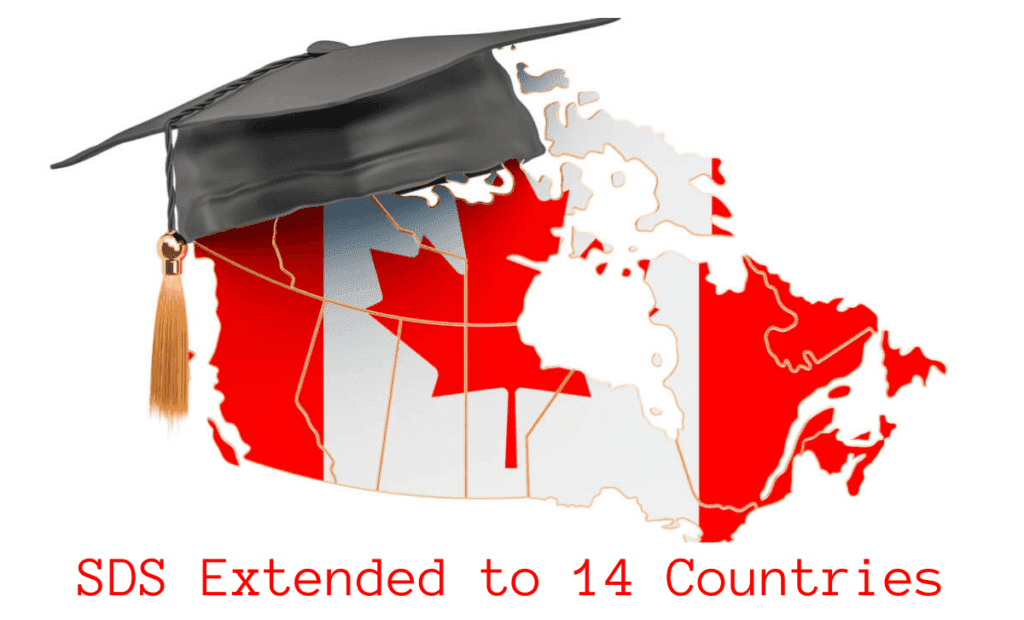 Canada extends the Student Direct Stream to Seven more Countries
Canada extends the Student Direct Stream to Seven more Countries
The year 2018 witnessed the launch of the Student Direct Stream (SDS). The Immigration, Refugees and Citizenship Canada (IRCC) launched this program to fast track the study permit applications for international students. Students willing to pursue higher studies can be benefited through this stream. Recently, Canada's Student Direct System (SDS) garnered attention as it extended the SDS to 7 more countries. The surge in the international student applications for Canada prompted the IRCC to come up with an organized, quick and efficient system to expedite the processing times of the study permits. 
Earlier, in 2018 only students from India, China, Vietnam, and The Philippines were permitted to apply through this SDS program. Pakistan, Morocco and Senegal were added to the list in 2019. At present, the addition of 7 more countries has increased the total number of countries in the list to 14. Canada has extended this stream to seven countries situated in Central America, South America and the Caribbean altogether. Brazil, Peru, Columbia, Antigua and Barbuda, Costa Rica, Saint Vincent and The Grenadines and Republic of Trinidad and Tobago are the recent countries added to the list. Students willing to study in Canada have an easy way through SDS.
Students willing to resume their studies may have faced numerous hurdles in travelling due to the current circumstances of non-availability of flights and shortage of flights. Students are requested and expected to follow a few safety protocols specified by their DLI's via their COVID's Readiness plan. Students must ensure to have a quarantine plan on arrival for a period of 14 days as specified.
Submitting the details of quarantine and vaccination through the ArriveCAN App is necessary before travelling to Canada. The border service officer can exempt a student from quarantine requirement at his own discretion upon entering into Canada provided the student meets Canadian criteria for a fully vaccinated Traveller.
ELIGIBILITY TO APPLY FOR STUDENT DIRECT STREAM (SDS):
To be eligible for the SDS the crucial requirements are as follows:
The interested applicants from these 14 countries must be willing to study in Canada's Designated Learning Institutions. (DLI's). 
A Letter of Acceptance from the DLI of Canada.
Language requirements: Each applicant needs to score a minimum of 6.0 on each single skill of Reading, Writing, Speaking and Listening in IELTS. Francophone Candidates' must have obtained a CLB of 7 in each skill on the Test d'Evaluation de Français. 
Medical criteria:

The candidates are required to produce an upfront medical exam proof. This requirement varies based on the field of study. Also, applicants who have lived/travelled to designated countries for a span of 6 months may be required to produce an upfront medical exam report.

Rules pertaining to financial requirements must be fulfilled to be eligible

:  Substantial proof of funds is needed. Furthermore, students are required to furnish documents as evidence to prove that they can support themselves academically and financially in Canada.

Recent educational transcripts are necessary

.

Canadian Designated Learning Institution's Letter of Acceptance is mandatory

.

Receipt of paid tuition fees for at least one year

.

Guaranteed Investment Certificate of $10,000 CAD

It is crucial to note that the student applying from these 14 countries mentioned in the list must be residing in those countries to be eligible.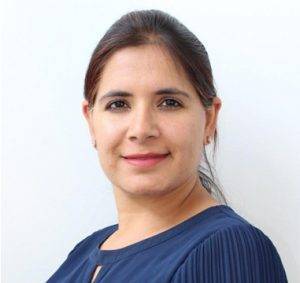 Experience you can trust,
service you can count on.
Honest, Ethical & Reliable
Proven track record with over 99% success rate
Five-star Google and Facebook review rating
One needs to bear in mind that SDS does not replace the regular study program of IRCC. It is merely a fast track system to help students reduce the processing times for their study permit applications. The processing time for study permits for each country is different and may take numerous months to complete the process. SDS comes with a benefit in such cases. On an average the processing time for the study permits through SDS will require merely 20 days to be processed by IRCC. Sometimes the application process can be quite confusing and full of hassles. This is when you can rely on Immigration consultants who can back you and guide you at the same time at every stage of the application process. The Immigration consultant can quicken your documentation process which otherwise seems to be tiring and time consuming for the students. Some Overseas Educational consultants can also help you through this process as they are experts who can help you right from choosing the course, availing educational loans to the actual application process as they know the process well. With over years of experience an Educational consultant can act as a catalyst between the student and the university too.
Canada has time and again through IRCC indicated that SDS shall expand its sphere and reach to other countries of the world too. This will not only help in strengthening the Canadian Educational Strategy but also provide an international education platform to the students globally. 
The year 2019 saw a record breaking influx of international students to Canada prior to the outbreak of the pandemic of COVID -19. Among the newbies, Columbia, Brazil and Peru seem to be the top contenders in the post pandemic scenario. All the 3 countries specified above have seen a drastic rise in their student population moving to Canada. The government data gives a crystal clear picture of the study permits issued. It depicts that approximately 16000 study permits were issued to the students in the 7 newly added countries way back in 2019. The data specifies that Canada issued nearly 10,000 out of 16,000 study permits to students in Brazil while Colombia had 4,400. Studying in Canada has been the first preference of Brazilian students for the past 17 years as per the Canadian Embassy in Brazil. The students can seek help from Educational consultants or Immigration consultants to help them have a hassle-free application process for Student Direct Stream. They can help the students in their careers, procuring financial aid, and visa rules and regulations too. 
According to a spokesperson from Universities Canada, Student Direct Stream (SDS) serves as an important tool for International students. The student diversity on the campus will facilitate more international student enrollment too. 
There are several other perks attached to studying in Canada. These perks can be enjoyed by the students during and after their studies too. One of the crucial perks is that the students are allowed to work during and after their graduation subject to meeting certain requirements. Students are eligible to work after graduation through Post Graduate Work permit (PGWP). This will help them in their journey towards Permanent Residence via Express Entry System of selecting the skilled and talented workers. It is reported that 1/3rd of 2017's Invitations to Apply issued for permanent residency were bagged by the college and university graduates of Canada. 
As stated earlier, students intending to study in Canada can apply for Student Direct Stream if they are eligible. Expanding their global reach in education can benefit Canada in recovering their economy too. Post pandemic, Canada is emerging safe and sound from the clutches of distress and misery arising from the impact of the pandemic. By far, Canada has fared well and is expected to rise and shine throughout. Only DLI's with approved Covid-19 Readiness Plans are allowed to reopen and enroll International students. By extending its SDS for other countries, Canada has proved that nothing can deter its spirit of providing global education to the global student population.
The Student Direct stream has several benefits. International students do get a priority over the others  as the application process seems easier and streamlined too. They don't need to show large amounts of savings in bank accounts accumulated over time as it is required for some other countries.The new, energetic and skilled workforce will also definitely contribute in improving and supporting the Canadian economy.Hopefully next year many more countries will be added to the list too. For now, we can rightly say that the SDS has extended its reach to the Caribbean, South and Central American countries too.
to Study or Immigrate to Canada or Australia?
We are Canoz Visa Services and our team is committed to provide the highest standards of client service in a friendly environment.
Harsimrat provides comprehensive and personalized services to her clients for Canadian Immigration. Originally from India she has a good command over English, Hindi and Punjabi language.
He provides comprehensive and personalized services to his clients. He has handled many complex cases for Australian Immigration for his clients and has a very high success rate. He is known for his analytical and strategic approach. He is Originally from India, he has a good command over English, Hindi and Punjabi language.
to Study or Immigrate to
Canada or Australia?
We are Canoz Visa Services and our team is committed to provide the highest standards of client service in a friendly environment.