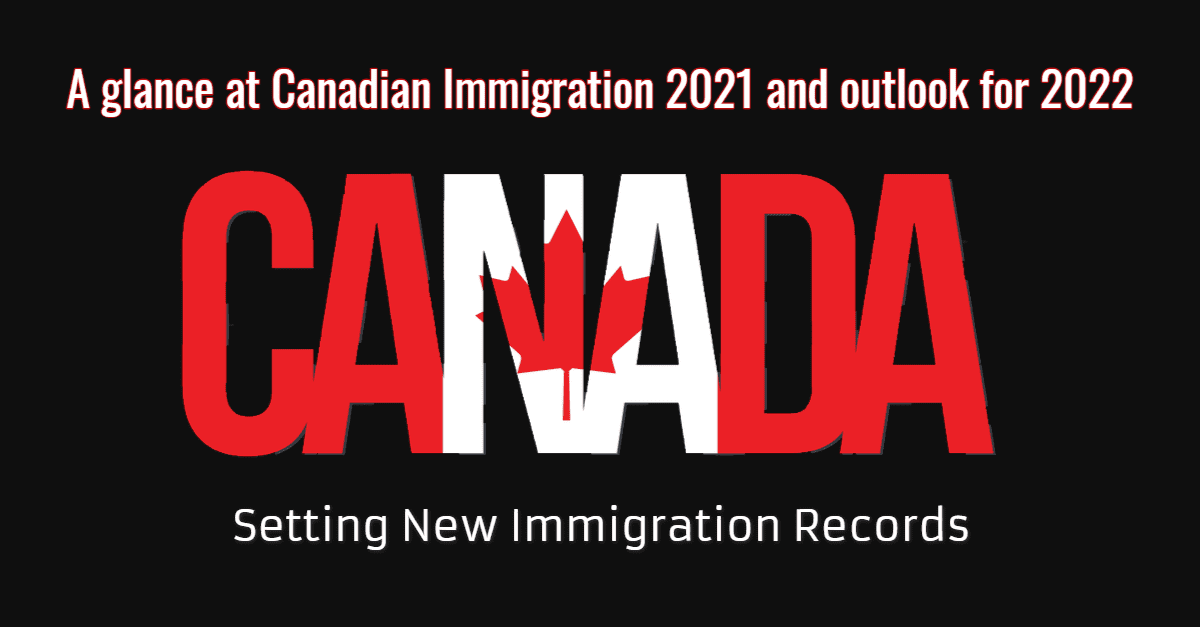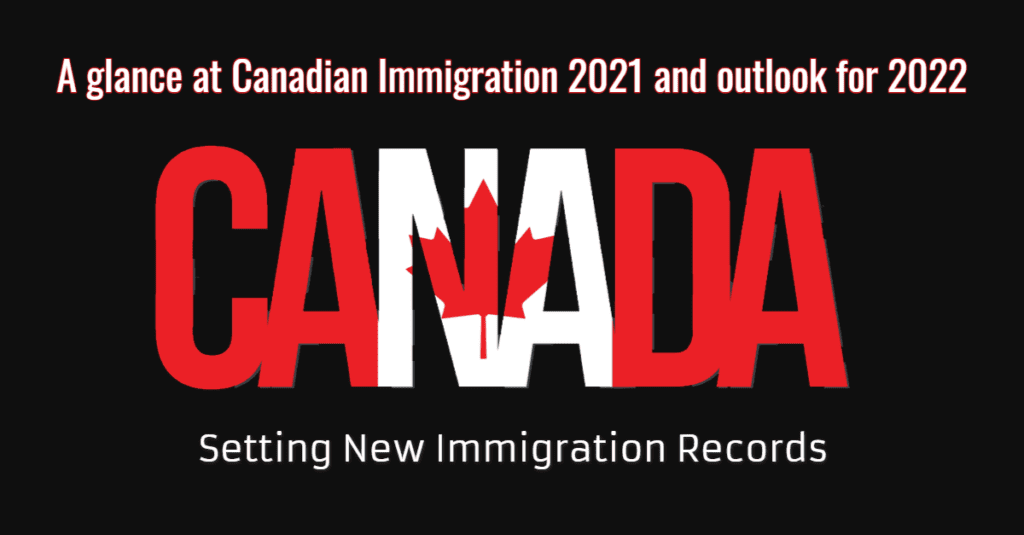 A glance at Canadian Immigration 2021 and outlook for 2022

Looking back at the year 2021, Canada has put in great efforts in maintaining its growth of immigrant population. Talking about August alone, approx. 37780 new immigrants arrived in Canada. Whereas in November the country set another record of over 47000 immigrants landing in Canada. No doubt, immigration is counted as Canada's vital solution. This is because it combats the impact of an aging population and declining workforce.
While many countries around the globe were struggling with the pandemic and raised travel restrictions. Canada, despite travel restrictions, continued to expand its immigration policies to welcome immigrants into the country. Let's have a look at what all big things happened this year in Canadian immigration and what to expect in the year 2022.
Historic CRS cutoff as low as 75 for CEC
Feb 13, 2021  Immigration, Refugees and Citizenship Canada (IRCC) made a huge announcement of a highly irregular CRS draw of score 75 for  Canadian Experience Class (CEC) applicants. In this historic draw 27,332 invitations to apply (ITA) were issued. Not only this but it was the largest ITA ever recorded in a single CEC draw. It was the first time ever that a CRS score dropped below 100. This unusual draw clearly indicated the seriousness of IRCC in ramping up the number of permanent residents this year.
April 14, 2021 Immigration, Refugees and Citizenship Canada (IRCC) made another big announcement. It introduced the temporary resident to permanent resident pathway (TR to PR pathway). This was  a new pathway program launched for over 90000 essential workers and international graduates already residing in Canada. This program specifically targeted temporary workers who were working in the healthcare sector or a wide range of other essential occupations as per IRCC. Under this program IRCC had set a cap on the maximum number of applications under each stream. The three streams included: international graduates (40000 applications), essential workers other than the health sector (30000 applications) and essential workers in the health sector (20000 applications).
Accepted 30,000 more applications under Parents & Grandparents Program
July 2021, Canada announced to accept a record number of applications. IRCC declared to accept 30,000 additional applications under the Parents & Grandparents Program. This meant a total of 40000 applications were accepted by the IRCC under this program in 2020 and 2021. Invitations were sent out in the first week of September 2021, giving 60 days time to applicants to submit the complete application.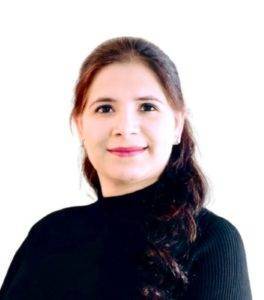 Experience you can trust,
service you can count on.
Honest, Ethical & Reliable
Proven track record with over 99% success rate
Five-star Google and Facebook review rating
Resuming back to Shorter Study Visa Processing Times
With the uplift of travel restrictions and reopening of government offices, the study visa processing times are resuming back to pre-pandemic durations. For many international students, processing times fell to almost pre-pandemic level earlier this year. 
Besides 2020, even in 2021 processing times fell significantly. After spiking to higher wait times in 2020, the average decision wait times substantially fell to under 30-50 days.
Impact of COVID-19 on Biometrics requirements

As a temporary measure, IRCC has made some changes to biometrics requirements. Applicants are exempt from the biometric requirement if they are:
in Canada and are applying to work, study or stay temporarily in Canada or

applying or have applied for permanent residence and have given biometrics within the last 10 years
All those who are not exempted and could not book a biometric appointment due to office closures can now book their appointments. All they need is their Biometric instruction letter to book the appointment.
Expanding on the Economic Mobility Pathways Pilot, work with employers and communities across Canada to welcome 2,000 skilled refugees to fill labor shortage in most sought-after areas, for example health care.
What to Expect in Canadian Immigration in 2022
With 2021 almost wrapping up in a few weeks, it's time to look into what to expect in 2022. Canada is planning to welcome 411,000 new immigrants by the end of next year. 
The Canadian Prime Minister, Mr. Justin Trudeau in his new mandate letter has laid down policy priorities for Sean Fraser, the immigraton Minister of Canada. In this letter Treadeau calls for action on 
Economic immigration

Welcoming new immigrants in 2021-2023 Immigration Levels Plan

Expanding pathways to PR for TR

Rising immigration to smaller communities by expanding pilot programs
Temporary workers

Establishing reliable employer system enabling Canadian companies to hire TFW

Enhancing global talent stream by easing work permit renewals

Enhance foreign education accreditation
Processing times

Reducing application processing times, clearing up the backlog.
Family reunification

Introducing electronic application system

Issuing temporary resident visas to spouses and children living abroad while the processing of immigration applications.
Citizenship

Making the citizenship application free of cost
Francophone immigration 

Working closely with Quebec to support French speaking immigrants

Supporting francophone immigrantion throughout the country
Refugees

Extending the new stream of immigration for human right defenders.

Contributing to bring in more vulnerable Afghans.

Growing the number of eligible refugees from 20000 to minimum 40000

Working with the US to update the Safe Third Country Agreement.
Announcement of First Immigration Level Plan
In February 2022, Fraser is expected to announce his first immigration Level Plan. He has already declared that he does not have an issue in increasing immigration if Canadians and businesses cooperate.
Hence, 2022 could be a record-shattering year in Canadian immigration.
If 2021 was any indication, 2022 could have some surprises waiting for all those planning to immigrate to Canada. But if you are proactive, you can plan ahead for roadblocks in your journey to immigrate to  Canada.
If you need any assistance or have any questions, you can contact our Immigration Consultant in Brampton at +1 289 298 1000 or Book Free Consultation on our website canozvisas.com
to Study or Immigrate to Canada or Australia?
We are Canoz Visa Services and our team is committed to provide the highest standards of client service in a friendly environment.
Harsimrat provides comprehensive and personalized services to her clients for Canadian Immigration. Originally from India she has a good command over English, Hindi and Punjabi language.
He provides comprehensive and personalized services to his clients. He has handled many complex cases for Australian Immigration for his clients and has a very high success rate. He is known for his analytical and strategic approach. He is Originally from India, he has a good command over English, Hindi and Punjabi language.
to Study or Immigrate to
Canada or Australia?
We are Canoz Visa Services and our team is committed to provide the highest standards of client service in a friendly environment.