Each year galore of foreign nationals' dream of living their "Canadian Dream". This dream is an illusion; that transforms into a reality only when you strive hard, chase it; transcending all legal barriers and complying with the rules and regulations thus prescribed by the Canadian government through Immigration Refugees and Citizenship Canada (IRCC). After all, we all want an excellent settlement option with the best healthcare and an excellent education system. We have explained in detail below about the various options available for work permit of Canada.
If you are willing to move to Canada for work, it is quintessential to have a work permit of Canada, (in most of the cases). There are also a few instances of jobs where one may not require a work permit. Some people are exempted from these stringent rules as the duration of their work is very short. The only prerequisite here is that these people should have entered the country legally. These jobs include:
a) Athletes and coaches of teams of various other countries.
b) Health care students
c) Members of the church
d) Investigators of the aviation industry
e) Expert witnesses
Now, let us learn about the various kinds of work permits in Canada.
Open Work Permits
Employer Specific Work Permits
Open Work permit: A permit that is not job specific is referred to as an Open work permit. An open work permit is the one that permits you to work for an employer in Canada barring those employers who are :
Considered to be ineligible and thus listed in the list of employers who could not comply with the aforesaid conditions as specified by the Canadian government.
Engaged in immoral services like services offering striptease, erotic dance, escort services and erotic massages.
On the contrary, an easily accessible open work permit it allowed in specific situations as mentioned below:
For international students who are graduated from a reputed learning institution and are thereby eligible for pursuing the Post-Graduation Work Permit Program.
For destitute students (students who lacks basic means to provide for his livelihood).
For employees who are in a situation where having an employer specific work permit places you in a situation of being abused or at a risk of being abused in relation to your job in question.
In case, where you have already applied for a Permanent Residence in Canada.
If you are a dependent family member of the person who has already applied for a permanent residence.
In a situation where you are a spouse or a common law partner of a skilled worker as specified or an international student.
If your spouse or a common law partner is an applicant of the Atlantic Immigration Pilot Program.
If you are a refugee, a refugee claimant, a protected person or a family member of the above mentioned categories of people.
If you are covered under an enforceable removal order.
For temporary resident permit holders.
For young workers participating in special programs.
Employer Specific Work Permit: Employer Specific Work Permit provides you to work in accordance with the conditions as specified on your work permit. It includes :
a) The specifications of the employer. For instance: Name of the employer>/p>
b) The tenure of your work
c) The location of your work (in case if this is applicable)
d) The kind of work that you will be assigned
Before submitting your application for Employer Specific Work Permit one crucial requirement is that the employer who intends to hire you needs to abide a few rules. He is under a legal obligation to provide an offer of employment number to be included in your respective application or he is bound to provide you a copy of a Labour Market Impact Assessment (LMIA).
If you're an entrepreneur, you may be eligible for an employer-specific work permit if you intend to operate a business in Canada that would create or maintain:
significant social, cultural or economic benefits, or
jobs for Canadian citizens or permanent residents of Canada.
You will need Owner Operator LMIA to apply for work permit. We have explained more about this in detail on our Owner Operator LMIA page.
There are a few more additional criteria to be met to be eligible. Following are the requirements to be eligible for a Work Permit.
Requirements to be eligible for a Work Permit or Who all can apply?
In order to be eligible to apply for the Work permit, all the requirements have to be encompassed. Following are the requirements that one needs to fulfil:
You are required to prove to the officer that as soon as your Work Permit expires, you shall leave the country.
You are under a legal obligation to showcase that you have sufficient funds to sustain with your family in the country and return home too.
You have to authenticate that you are a law abiding person with no criminal activity. A police clearance certificate as a proof may be required.
You should not be in a position to pose a threat to the security of the country.
You have to be physically fit with an excellent health record.
You should follow the work ethics and not indulge in any work with employers who are specified as ineligible in the list of employers.
You should not involve yourself by any means with the employers who are providing immoral services.
You should be in a position to produce any other document as required by the officer.
What is a Bridging Open Work Permit?
A specific work permit that permits you to work in Canada while you are awaiting your results of your Permanent Residence application is referred to as a Bridging Open Work Permit. The Eligibility criteria for Bridging Open Work Permit requires you to fulfill the following conditions:
a) You should have applied for a permanent residence
b) You should be in a position where your current work permit should be expiring within 4 months or less
c) Your status on your work permit should be a valid one
d) You should be currently residing in Canada
The prerequisite to qualify for this specific work permit is that one should have applied for the following permanent residence programs.
Federal Skilled Worker Program
Provincial Nomination Program (PNP)
Canadian Experience Class
Federal Skilled Trades Program
Caring for Children class
Caring for people who require High medical Needs class
At CanOz Visa's, we have assisted many of our clients with Work Permit of Canada Applications, please review our testimonials to see what our clients say about us. Need more information or assistance with applying, we are here to help, please contact our Canadian Immigration Consultant at +1 647 772 8994 or Book Free Consultation Now! at canozvisas.com
Client Testimonials
Here are some words of praise from our clients who are happy and satisfied with our services. Read the few of them below:
mohabbatdeep deol
2022-05-19
I had a great experience with canoz visa was very efficient, detailed oriented and highly professional. I highly recommend them.
A big thanks to CanOz team for their excellent service. Especially thanks to Mr . Bakhash Singh who is so helpful. He always answered my all queries and concerns without getting annoyed. They explained the whole process to me till the date I got my visa and made it a stress free process all throughout. I was blessed to choose them, I highly recommend to everyone to use their services. Keep up the good work CanOz and keep helping others to make their dreams be fulfilled in Australia and Canada. Thank you so much for everything.
lovepreet kaur
2022-04-16
Canoz Visa Services is highly recommended immigration service in whole GTA area. They helped me with spousal sponsorship and for my Parents visitor visa. Harsimrat Kaur guided me with both files. She is really kind and helped me with whole process really smoothly. GREAT WORK!! HIGHLY RECOMMENDED!!!
Nicest people that I have encountered, Baksh sir and Harsimrat mam seem to have all the solutions and insight. Got my visa recently, thanks to them. 🙂
It was really a great experience consulting and considering the consultations given by Harsimrat Madam .She guided me throughout the whole process and her response was really up to the mark.For the great consultations and advice you can totally rely on her. It was a great journey with Canoz Visa Services 🇨🇦🥳
CanOz is a GoTo place for Immigration help! They have been a great partner throughout my PR journey. With all the complications in the process I have been into, they made me feel the comfort and stay informed always. Friendly and Great communication and approachable always. Highly recommend to anyone seeking immigration consulting and help. Harsimrat & Bakhash, you rock and Thank you
Ashish Emmanuel Parshad
2022-04-05
I've been in Canada for the last 12 years, my file was quite complicated throughout the years. I met my wife in 2017 and we did get married in 2019. We tried a lot of consultants and lawyers to file for my sponsorship application for PR but most of them either tried to scare us or misguided us We then decided to take matter in our own hands and tried doing our own paperwork but given my immigration history and our racial differences with our families(I am Indian and my wife is Filipina) it was quite difficult for us to do so and no lawyer or consultant was showing us the right path for filing the application. Then in 2021 we met Canoz Visa services in Brampton, we spoke to Harsimrat regarding our situation and she explained everything to us very well, we gave her our paperwork what we did, she took that and made changes to her knowledge while every other consultant or lawyer was not even willing to see what we did and within 10 months, I received my PR status. These guys are the best of the best and above all very accommodating and understanding. She has gained my and my family's business for a very long time. Thank you for all your help. Ashish & Kyla
Very good and honest service was provided by the Canoz team. Easy accessible when you have questions and they provide feed back same day or same time Extremely satisfied and special thanks to Ritu
Harsimrat helped my husband to get the travel document for 3 years after his PR expired and wanted to come and meet us . Everyone here in Canada suggested that my husband needs visitor visa and he needs to surrender his PR but when we met Harsimrat she told us to apply for the travel document rather than surrendering PR . She is so good in her job. If anyone asks me who is the right person to connect to regarding the visas I recommend her name. They are the best and very helpful
harsha Sabnani
2022-02-25
Our case was very well handled by Harsimrat. She was very patient and prompt in answering ang queries that we had. We got our PR within the stipulated time and she kept on updating us time to time.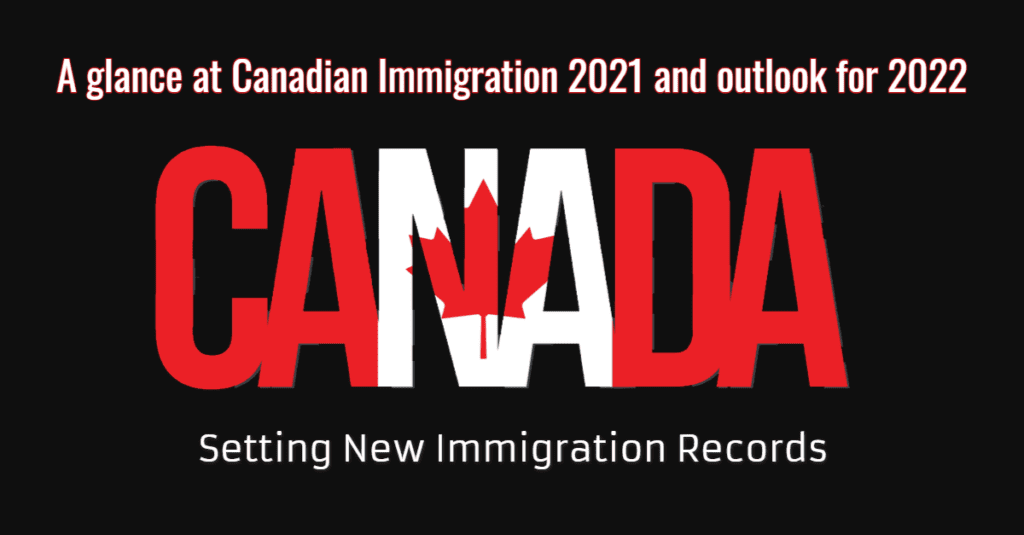 A glance at Canadian Immigration 2021 and outlook for 2022 Looking back at the year 2021, Canada has put in great efforts in maintaining its growth of immigrant population. Talking about August alone, approx. 37780 new immigrants arrived in Canada. Whereas in November the country set another record of over 47000 immigrants landing in Canada. …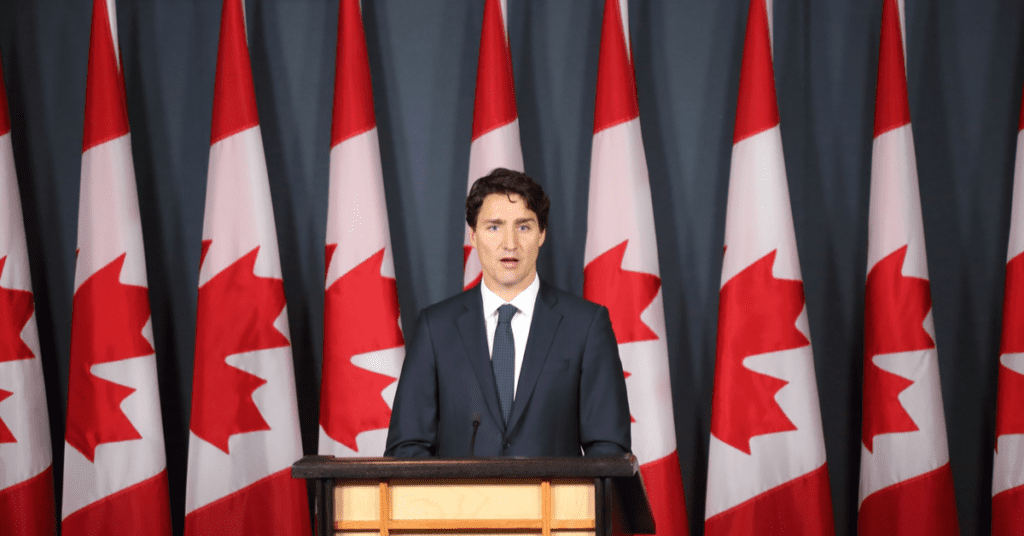 Welcoming News from Prime Minister Trudeau for Students and Immigrants Prime Minister has given mandate to the Immigration Minister today to focus and prioritize work to Strengthen the Canada's Immigration and refugee system. He has given the following targets and asked to accomplish results for Canadians and set the following priorities: 1. Clear Backlog – …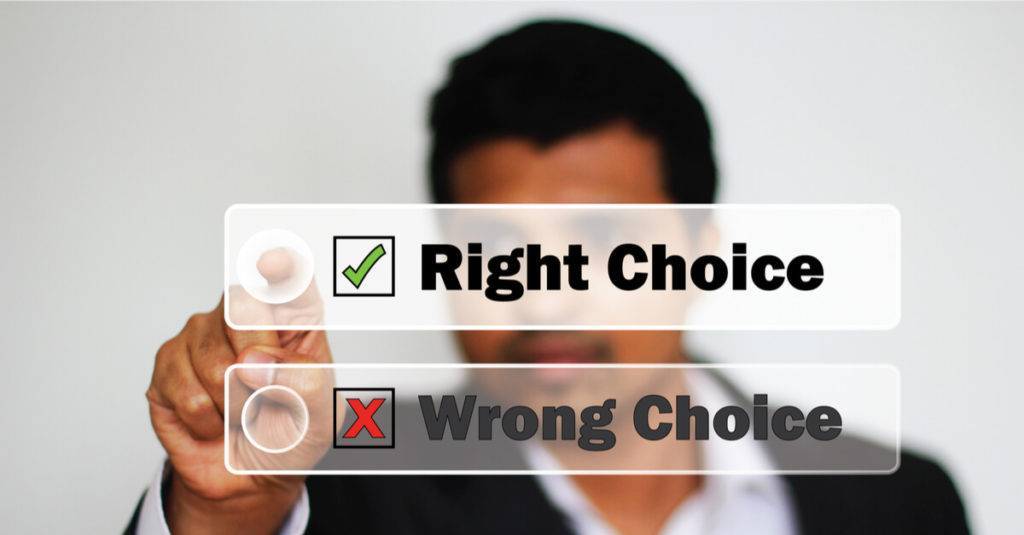 Want to land yourself in a highly promising career? Of course, you do. Also, there is nothing wrong with desiring to build a career. …