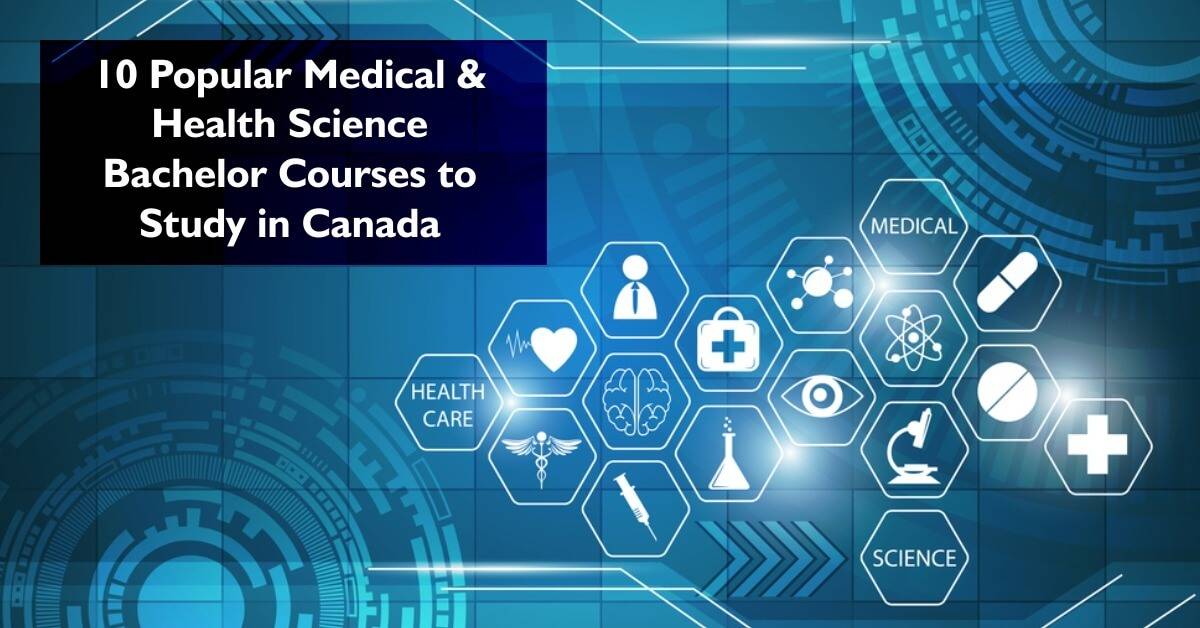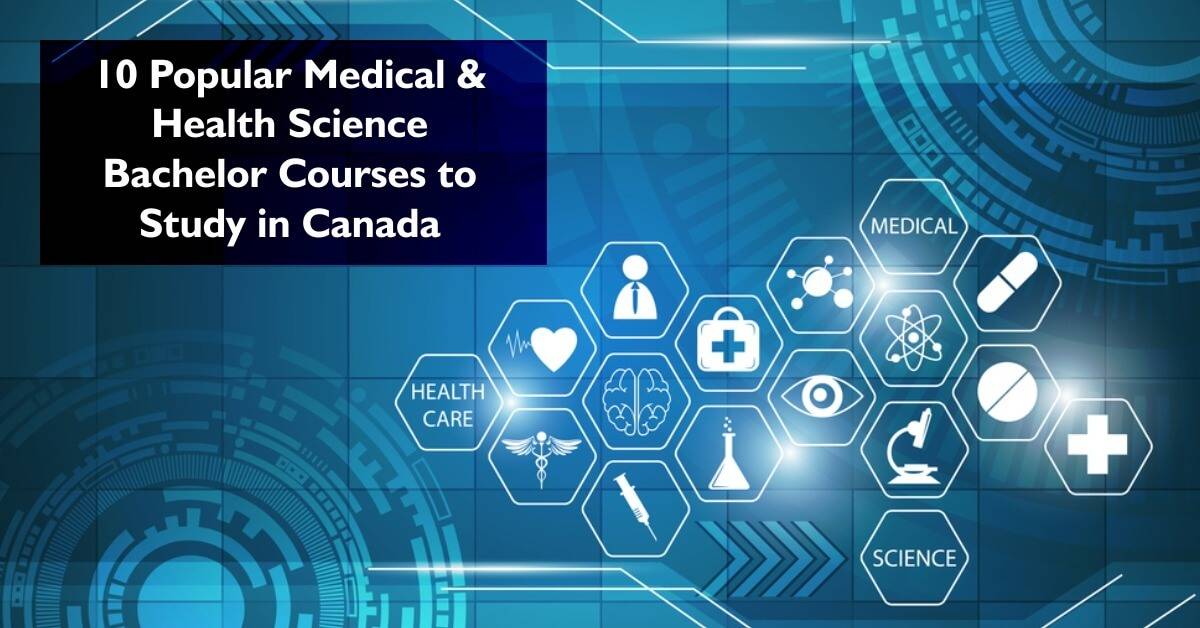 10 Popular Medical and Health Science Bachelor Courses to Study in Canada
Ranking as one of the top destinations to study, Canada is a highly preferred country for international students. It is the second-highest among G-8 countries, spending more on its education system. And if you are planning to build your career in Canada, then nothing is a better pathway than to opt for a high-in-demand professional course.
The constantly rising need for professionals in the healthcare industry around the globe makes medical courses the most sorted-after streams to study. With the exponential growth in the medical and health science industry in Canada, medical students are assured to get the best skills and professional knowledge to make their career in this industry.
So, without losing any more time, let's run through the 10 popular medical and health science bachelor courses to
study in Canada.
Bachelor of Applied Science – Radiography
Bachelor of Applied Science in Radiography (BScR) is a four-year degree program. In this course, the students learn the art of using advanced technology to produce superior quality medical images. These images are used by the medical practitioners in diagnosing, monitoring and treating the patient's illness or injury.
Many Canadian universities and colleges offer practical exposure in professional courses. Graduates in diagnostic radiography can work in a range of settings, such as:
Intensive care departments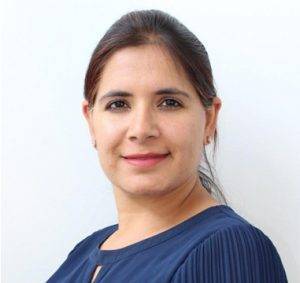 Experience you can trust,
service you can count on.
Honest, Ethical & Reliable
Proven track record with over 99% success rate
Five-star Google and Facebook review rating
2. Bachelor of Science – Medical Physics
Another high-in-demand medical course to study in Canada, Medical Physics (BSc (Hons), is a four-year degree program. This course is for students having an interest in physics and medicine. It is a perfectly designed course making students learn the application of physics to the diagnosis and treatment of any illness. The students learn to apply physics-based concepts and procedures to processes such as:
medical imaging,

radiation therapy,

radiation protection

dosimetry.
Several Canadian universities and colleges also offer an option of a paid co-op program. This helps the students integrate their knowledge practically. So, graduating with knowledge, skills, and experience makes it one of the career-centric medical courses in Canada.
Career Pathways for graduates include:
Laboratory Testing Analyst
Imaging Software Developer
Health and Safety Technician
Quality Control Inspector
3. Bachelor of Science – Biomedical sciences
If you are looking for a study program that covers immunology, medical microbiology, and physiology, then this the course for you. This four-year undergraduate program provides theoretical and practical knowledge of cellular and molecular sciences. It also teaches students how to examine the body ageing process, the impact of any disease and injury and the type of tools used to diagnose physiological issues.
BSc in Biomedical Graduates generally pursue careers in:
Medicine
Dentistry
Veterinary care
Genetics
Immunology
Molecular biology
Biomedical nanotechnology research science
Researchers in clinical and forensic laboratories
Biotechnology and pharmaceutical industries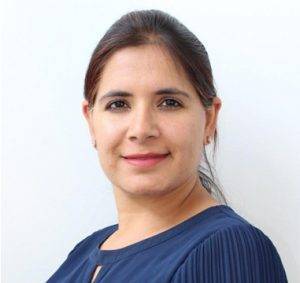 Experience you can trust,
service you can count on.
Honest, Ethical & Reliable
Proven track record with over 99% success rate
Five-star Google and Facebook review rating
4. Bachelor of Health Science – Public Health
One of the best health science courses in Canada, Public Health (BASc) is a high-in-demand course to study. This course focuses on the health and wellness of individuals, communities and the population. The student learns about health promotion, health administration, health policy and health programming and evaluation.
Public Health graduates have a world of opportunities to explore, like working as a:
Health and safety manager
5. Bachelor of Nursing
BSc in Nursing is the most in-demand profession in Canada and around the globe. In this four-year degree program, a student gains both theoretical and practical knowledge about nursing. The study includes professional issues, human anatomy, physiology, pathophysiology, psychology and General Education.
A BScN degree holder is eligible to write the National Council Licensure Examination (NCLEX). As a registered nurse in Canada, you can look forward to a handsome salary, right from the beginning, working with:
Industry and additional care agencies
6. Bachelor of Applied Health Information Science (Honours)
Looking forward to kick-starting your career in health sciences? If so, a Bachelor of Applied Health Information Science can be the right choice for you. This course imparts knowledge and skills in using computer technologies to capture and analyze data. This data is useful in patient care, decision support, funding and planning.
Since Health service careers are among the fastest-growing occupations in the economy. So taking up this course can be a life-changing decision. Applied Health Information Science Graduates are equipped with very marketable skills in the health information management sector and can work in the capacity of a:
Chief information officer
Clinical informatics analyst
Technical application lead
7. Bachelor of Applied Science – Psychology
This program provides a combination of basic theoretical knowledge and practical learning opportunities. The course is a perfect jumpstart to a career in behavioural neuroscience, forensic psychology, or cognitive psychology. Or you can also go for a medical field such as neurology, psychology, or pediatrics. Graduates from this course can seek their opportunities as a :
Youth Worker and Volunteer Resources Coordinator
Patient Satisfaction Coordinator
Human Resource Coordinator
Change Management Consultant
8. Bachelor of Healthcare Management
Another best healthcare sciences program to study in Canada, Bachelors's in Healthcare Management. It focuses on building integrative thinking skills, important for managing health systems. The students are trained to address the needs and priorities for financial sustainability, evidence-supported decision making, health promotion, illness prevention, modern management and patient-centred care. Graduates of this program can explore their careers as:
Healthcare finance managers
9. Bachelor of science – Neuromedical Science
Students in this course are trained to use procedures of cellular and molecular biology, genetics, imaging, and cognitive science. This further helps them learn about the human brain, mind and behaviour. This course specializes in training the students in neurosciences covering all the major areas of the subject.
A graduate in neuro medical science can pursue a career as:
Physician/medical specialist (with further education)
Research assistant/associate in academia, health care, industry
Rehabilitation counsellor
Medical devices sales associate
10. Bachelor of Science – Biomedical Sciences – Molecular Biology and Biotechnology
The Honours programs in Molecular Biology and Biotechnology train the students to investigate biological systems at the cellular and molecular levels. It is a laboratory-rich study program that provides intensive knowledge of chemical and physical processes with biological systems. It is the comprehensive skill-training in biology and cognate disciplines that enables the graduates to works in:
Manufacturing and production
Government and regulatory affairs
Why study Medical and Health Sciences in Canada?
As long as there is life on our planet, the importance of medicine, biological sciences, health sciences will always be there. And what can be a great place to study and learn other than Canada. Its world-class healthcare and education system makes it the best country to study medicine and health sciences.
So, make a move towards a brighter future today! Consult our experts and learn about the other best study courses in Canada. Conatct our Immigration Consultant In Brampton today at +1 289 298 1000 or Book Free Consultation Now on our website canozvisas.com
to choose the right course to
Study in Canada?
Our consultant can help you choose the course based on your academics, interest or work experience to enhance your Skills and Career Growth. Click button below to book you Appointment to discuss your options. 
Harsimrat provides comprehensive and personalized services to her clients for Canadian Immigration. Originally from India she has a good command over English, Hindi and Punjabi language.
He provides comprehensive and personalized services to his clients. He has handled many complex cases for Australian Immigration for his clients and has a very high success rate. He is known for his analytical and strategic approach. He is Originally from India, he has a good command over English, Hindi and Punjabi language.
to Immigrate to
Canada or Australia?
We are Canoz Visa Services and our team is committed to provide the highest standards of client service in a friendly environment.