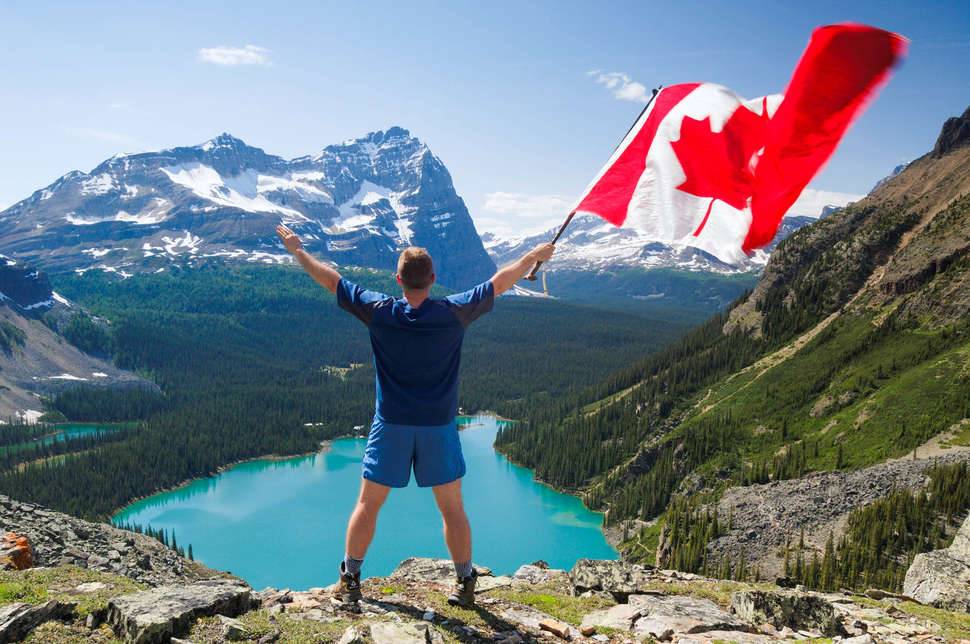 Canada is fondly referred to be a "Land of Opportunities and Possibilities". Being the second largest country in the world, Canada is loaded with diversity and multiculturalism. Today, Canada stands proud and high on the world stage as an Immigration friendly country. The nation grabs a consistent position among the top 10 secure countries in the world. Let us explore the main reasons for migrating to Canada.
Reasons for Migrating to Canada:
Canada is known for embracing Multiculturalism and Immigrants :
A policy to promote multiculturalism was adopted in the year 1970. Prime Minister Pierre Trudeau introduced this initiative that blended with the Canadian identity seamlessly. It is interesting to note that in 2018 alone Canada whole heartedly welcomed 310,000 immigrants. The skilled immigrant population amounts to 57% while the rest are refugees/ family members of Canadian citizens.
Multiculturalism being the core of Canadian culture, it has over 30 ethnic communities. People with various cultural backgrounds live in harmony while maintaining their cultural heritage and religious practices. Toronto has been constantly referred to be the "most multicultural city in the world".
Canada is also considered to be the most inclusive:
The LGBTQ community is strongly supported in Canada. Canada was the 4th nation in the world to legalize same sex marriage in 2005. In the year 2015, June was officially declared to be the Pride Month. Women have a strong platform to voice their choices in Canada. Women's rights are deep rooted in the social system. Almost 82% of women in Canada opt to work.
The education system in Canada is top notched:
Canada takes pride in having one of the best K-12 education systems in the world. It is also the home to top universities in the world. McGill University, The University of Toronto, The University of British Columbia, The University of Waterloo and McMaster University are some of them. Canada has brought laurels by being the most educated country in the world.
The Universal Health care system:
In 1960, the universal healthcare system was adopted in Canada. This is a great initiative from the Canadian government. It allows providing all residents from all Canadian territories/provinces with reasonable access to medical care and services. Residents need not pay out of the pocket expenses for healthcare services and doctor visits. The life expectancy rate in Canada is around 82 years.
The Rapid growth of the tech industry is a boon:
Canadian cities like Toronto, Montreal, Vancouver and Calgary are well known for their contribution to the tech industry. Canadian startups are also on the rise due to government support and investments. Biggies like Google, Sidewalk labs, Facebook, Shopify and Salesforce have set up their offices in Toronto. Montreal enjoys being the epicenter of AI and game development. Vancouver and Calgary grab attention for their innovations in clean tech.
Canada prides itself as the 10th largest economy in the world:
Despite being largely populous, Canada still emerges as a strong economy. It is the 10th largest economy with an output of $48,100 per capita. Natural Resources are available in abundance in Canada. The Canadian economy is mainly service oriented. 78% of Canadians are involved in service related jobs.
Canada is considered to be one of the safest nations in the world:
Canada fixated its position as the safest country among the top ten in the world for years. It has constantly continued to be on the list of top 10 which is a remarkable achievement. Strong gun control and a peaceful approach are the main reasons. It was ranked the 6th most peaceful nation in the world as per Global Peace Index of 2018.
World Economic Forum has stated that Canadian Banks have been stable for years. There has been not even a single bank failure in Canada since 1983. The secured PIN and chip technology is in used in Canada. It is an achievement where 68% of Canadians rely on mobile apps and online banking for their day to day banking transactions.
Canada has a picturesque landscape:
Canada is known for its beautiful and scenic landscape. Mountains, valleys, Coastal views, Historical buildings, Beaches, parks, reserves; Canada has it all. Canada has the biggest coastline in the world with 200,000 kilometers of coastline.
Stable and democratic political system:
The political disparity among the parties does not stop them from supporting various socio-economic issues. These issues are related to women's rights, environmental concerns, LGBT rights and immigration. Canadians have a strong faith in the government and the political system too.
Canada is definitely a land of progressive people who are genuinely polite and inclusive. For potential expats it is an idyllic destination. You can now decide on cherishing your dream of living in Canada.
At CanOz Visa's, we have assisted many of our clients Migrate to Canada, please review our testimonials to see what our clients say about us. Need more information or assistance with applying, we are here to help, contact our Canadian Immigration Consultant at +1 647 772 8994 or Book Free Consultation Now!
to Study or Immigrate to Canada or Australia?
We are Canoz Visa Services and our team is committed to provide the highest standards of client service in a friendly environment.
He provides comprehensive and personalized services to his clients. He has handled many complex cases for Australian Immigration for his clients and has a very high success rate. He is known for his analytical and strategic approach. He is Originally from India, he has a good command over English, Hindi and Punjabi language.
to Study or Immigrate to
Canada or Australia?
We are Canoz Visa Services and our team is committed to provide the highest standards of client service in a friendly environment.