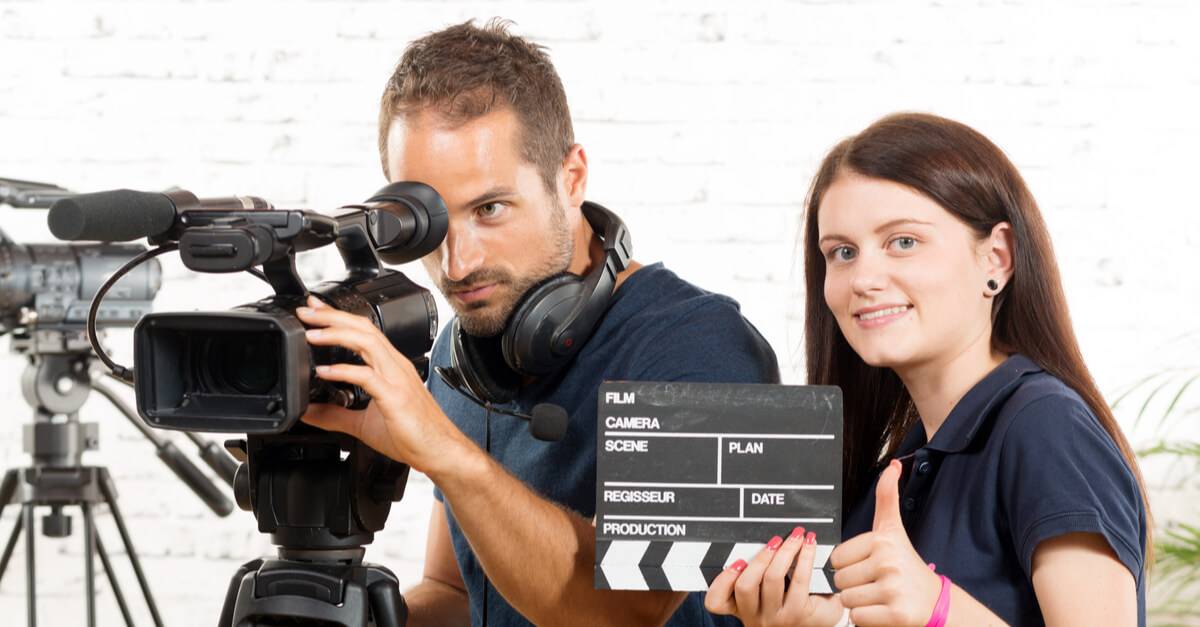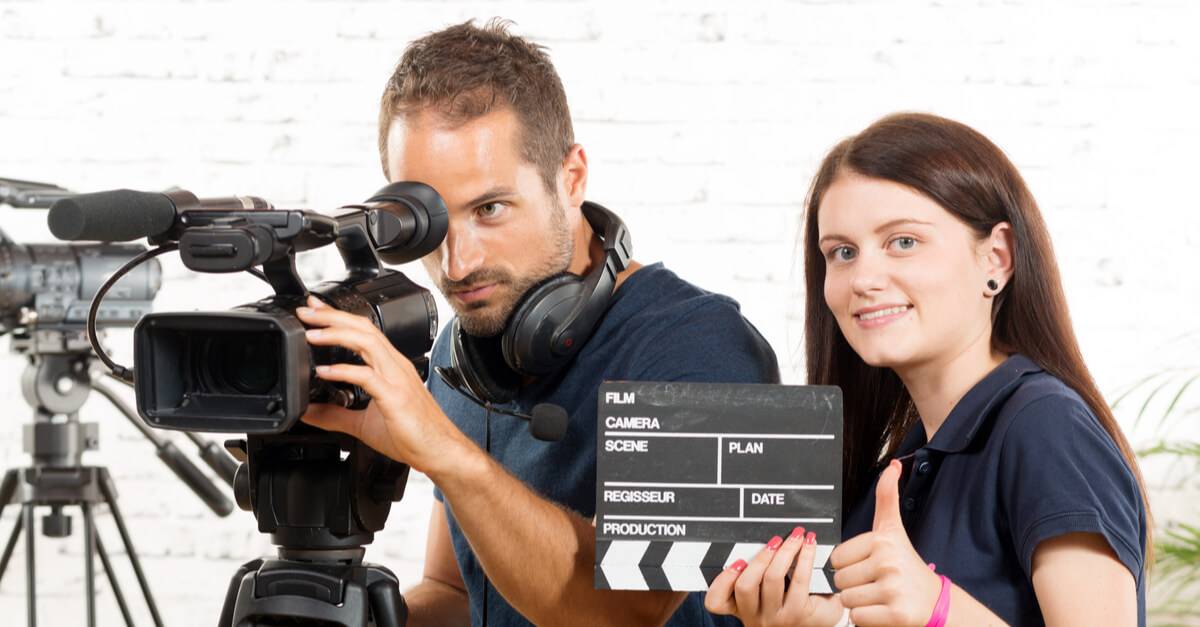 10 Options for Students of Arts Stream to Study in Canada
If you are someone with an arts background and planning to study in Canada, you are certainly on a path to stable and good career opportunities. The Arts students are considered to be a substantial contributor to the growth of the Canadian economy. Looking at the diversity of their skill sets, particularly in industries such as entertainment, psychology and many more assures them to have a plethora of job opportunities in future. 
The shift of the Canadian economy from traditional resource-driven main styles to more technology-first areas depicts the need for arts professionals to handle the operations of large tech companies. Having on-board people with critical skills (arts professionals), problem-solving ability and diverse perspective simplifies the complex workflows.
In addition to having a lot of jobs in the tech industry, media is another one on the list. From broadcasting, publishing, journalism, advertising to many other related industries it includes them all. As we all know, work in media calls for a large skill set, such as writing, graphic design, visual art, public speaking, research, strategy, acting and more. 
These industries and the shift in them has opened up a world of opportunities for arts graduates and professionals to build their career. This further drives the need to fill up job positions with people with a background in Arts, which further steers many national and international students to take up Arts courses. 
For those with an Arts background wondering where in Canada they can find the best diploma courses, we have got you covered in this blog. So without further ado, let's jump to the top 10 course options to study in Canada for Arts Stream students.
1. Diploma - Acting for Film and Television
Do you aspire to be a professional actor and entrepreneur in the ever-growing media industry? The two-year diploma course in Acting for Film and Television trains you to be a professional actor focusing on voice, speech, movement, scene study and auditioning for film and television. Not only acting, but you will also learn film editing, screenwriting, stunt training, voiceover acting, self-marketing and technology-driven (Green Screen) acting. This is because of the change in the industry's nature and increasing entrepreneurial self-established web content. This makes the course a dual-format program: the actor and entrepreneur. The program is designed to help you develop the skills to express yourself on-screen via acting, get more camera confidence and also stand out in auditions. 
Graduates may work in roles such as:
Corporate film and the digital media actor

Film, tv and the digital media actor

Internet, radio and television commercial actor

Project developer and producer

Voice-over actor for animation or game development

YouTube and web content series actor
Experience you can trust,
service you can count on.
Honest, Ethical & Reliable
Proven track record with over 99% success rate
Five-star Google and Facebook review rating
2. Diploma - Film and Media Production
Looking for a rewarding career in film and media, this is the course for you. The two-year diploma in Film and Media Production educates you about the different types of screenwriting and storytelling techniques. You also develop the skills to combine both screenwriting and storytelling into powerful visual narratives. The institutes in Canada house highly experienced and skilled professionals from the film industry, who are there to teach you and benefit you with their valuable insights and experiences. The course is designed with both practical and theoretical topics ranging from direction to picture to sound editing to cinematography, videography, post-production and many more.
Graduates may work in roles such as:
Director

Producer

Camera Operator

Production Manager

Sound Designer

Post Production Supervisor

Data Management Technician (DMT)

Location Manager

Technical Director

Visual Effects Supervisor
3. Associate of Arts - Psychology
Are you looking for a gateway to a career in psychology? The two-year degree program – Associate of Arts (Psychology) is the appropriate choice for you. This program is designed to help you gain comprehensive knowledge and experience, preparing you to immediately start your career or opt for higher undergraduate study programs. The course covers topics such as arts, humanities, and social science. Not only the knowledge, but it also helps you acquire skills such as critical thinking and researching. During the studies, you can also explore various aspects of psychology like cognitive and abnormal psychology, data analysis, research methodology, and the scientific basis of human behaviour, and can customize as per your interest.
Graduates may work in roles such as:
Correctional officer

Home care aide

Human service or social work assistant

Psychiatric nursing aides

Psychiatric technician
4. Diploma - Early Childhood Education
This 2-year diploma program is for those who love to work with children. A diploma in early childhood education enables you to gain knowledge about the physical, cognitive, social and emotional needs of children. You will be taught to develop and implement a course of actions that helps children (upto 12 years) to develop a healthy system. The course covers topics such as child development, curriculum, philosophy of education, communication and working with the child's family and administration.
Graduates in this stream may find employment with:
Child care centres

Family resource programs

Settlement centres 

EarlyON centres

After-school programs

Nursery schools

Parent co-operative centres 

Private home child care

Centres for children with special needs

Kindergarten in the elementary school system
5. Diploma - Human Services - Social Service Worker
Social Service Worker – a perfect combination of a demanding and highly rewarding career. This two-year diploma program is designed to train you in social work and the legal system. Besides skill development, the course also focuses on the personal development of the students. From self-awareness to stability to emotional perseverance, the program prepares you to manage extreme situations at work.
Graduates may work in roles such as:
Case manager

Intake Worker

Residential Caseworker

Community/Family Support Worker

Mental Health or Outreach Worker
Want to be a part of the legal workforce, but are afraid of taking up a course to be a lawyer as it takes more time and money. Do not worry, you can still be able to work in the legal industry by becoming a paralegal. The two-year diploma in Paralegal makes you job-ready by helping you learn various sectors of law: theoretical, procedural and advocacy. The program trains you for specialized skills required in advocacy, legal research, specific courts and administrative tribunals. The course covers the areas of law such as business, criminal summary convictions, landlord and tenant, employment law, and alternative dispute resolution.
Graduates may work in roles such as:
Paralegal

Legal Assistant / Researcher

Court Monitor

Small Claims Court Agent

Provincial Offences Prosecutor
7. Associate of Arts - Economics
Are you someone who is interested in the dynamics of the world economy, business decision-making, politics and the grounds on which the government policies are made? If yes, then this course will really fascinate you. The two-year Associate of Arts (Economics)  is a program that educates you about the market-based economies and also the policy-making role of the government. Not only this but you will also learn about the banks and the financial markets, managerial economics, and quantitative procedures along with analytical skills.
Graduates may work in roles such as:
Accounting or Bookkeeping Assistant

Assistant Business Analyst

Assistant Manager

Assistant to Financial Consultant

Bank Teller

Marketing Research Associate
8. Diploma - Visual and Creative Arts
Yet another two-year diploma program designed to hone your skills of looking, thinking, making and talking about visual artistry. These skills are a crucial part of making art irrespective of your channel for visual media. Studying the 2D and 3D design, observing the pattern, learning about the colour scheme and painting, this course includes it all. Not only this but you can also choose your area of interest and explore marketable skills to help you in your career ahead.
Graduates may work in roles such as:
Illustrator

Contemporary artist

Concept artist

Advertising layout artist

Storyboard artist

Digital illustrator

Visualizer

Artist representative

Gallery or artist supply assistant

Graphic artist

Photographer's assistant

Art teaching assistant
9. Diploma - Event and Media Production
The two-year diploma program acts as a gateway to the world of live events. If event production really excites you, then this course covers it all for you. While pursuing this course you will learn to plan and execute various live events like meetings, conferences, trade shows, entertainment and sporting events. It also helps you develop skills such as scriptwriting, audio/video production, widescreen presentation creation and many more.
Graduates may work in roles such as:
Live event producer

Meeting planner

Camera operator

Content producer

Audiovisual technician

Event Sales and marketing

Creative director

E-sports producer
10. Diploma - Sound Design for Visual Media
With the growing mobile entertainment and gaming industry around the globe, there is an upsurge in the demand for sound designers. Considering this many Arts students planning to study in Canada opt for the diploma in sound design for visual media. This two-year diploma course educates you about sound creation for film, television and games.
Graduates may work in roles such as:
Audio Technician

Multimedia Sound Technician

Postproduction Technician

Sound Designer

Supervising Sound Editor

Production Mixer

Dialogue Editor

Foley Mixer

Sound Effects Editor

Recording Mixer

Boom Operator
We hope this blog has been helpful to you to some extent to explore the best diploma courses for Arts students to study in Canada. If you are planning to enrol for studies in Canada as an international student, reach out to our experts at CanOz Visa Services. We can help you find the best course considering your interests and profile. Our team of the best immigration consultants can also assist you with your study permit for Canada.
So, do not wait further and get the ball rolling!
to Study or Immigrate to Canada or Australia?
We are Canoz Visa Services and our team is committed to provide the highest standards of client service in a friendly environment.
He provides comprehensive and personalized services to his clients. He has handled many complex cases for Australian Immigration for his clients and has a very high success rate. He is known for his analytical and strategic approach. He is Originally from India, he has a good command over English, Hindi and Punjabi language.
to Study or Immigrate to
Canada or Australia?
We are Canoz Visa Services and our team is committed to provide the highest standards of client service in a friendly environment.