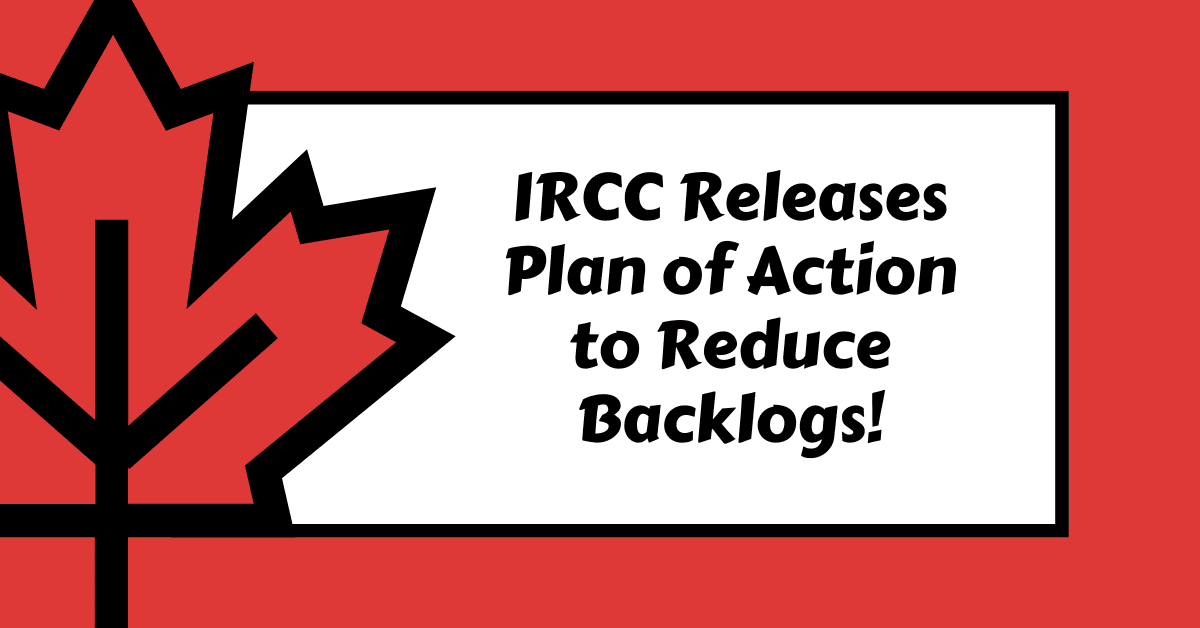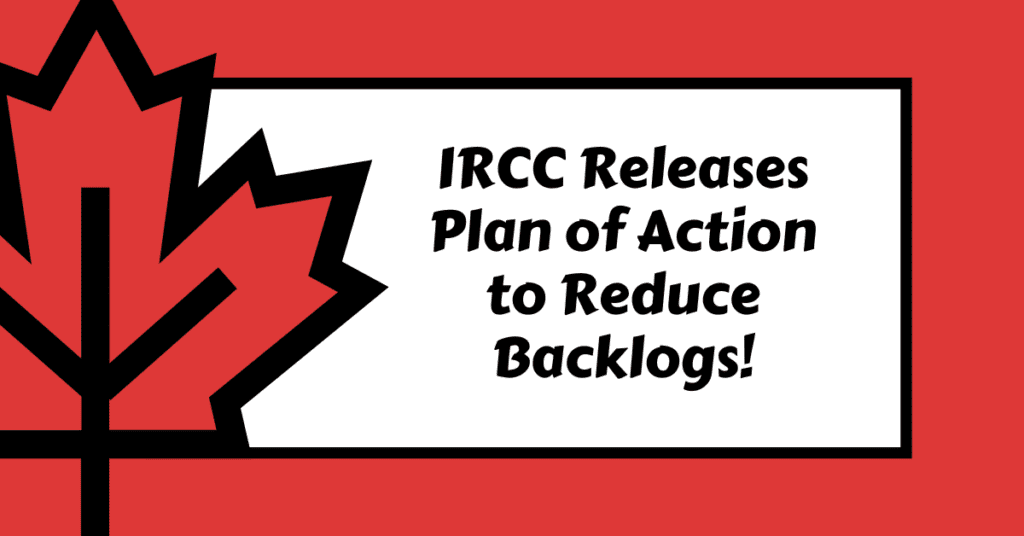 IRCC releases plan of action to reduce immigration backlogs

In his latest announcement, the Honourable Sean Fraser, Minister of Immigration, Refugees and Citizenship, has provided an update on Immigration, Refugees and Citizenship Canada's ongoing efforts to tackle application backlogs. He has also shared details on how Canada plans to update its immigration system to meet unprecedented applicant demands.
IRCC establishes service standards of processing times for each application type. However, as a result of humanitarian crises and pandemic related disruptions coupled with an overall high intake of applications—what the Minister has referred to as an "unprecedented interest in Canada as a destination for newcomers from around the world"—IRCC is facing significant delays in processing times. In the previous months, the department has stressed its focus on reducing applications in backlog, which are applications that have been in processing for longer than service standards. The Minister's new announcement provides applicants with more information on how exactly this plan will be carried out.  
2. IRCC to hire additional processing staff
In the upcoming months, IRCC will hire up to 1250 new employees to increase their labour force and tackle applications in backlog. IRCC received $85 million in additional funding from the Economic and Fiscal Update 2021 as support to fulfill this labour target. Hiring new processing staff will allow for a reduction in existing average processing times and a gradual resuming of pre-pandemic service standards.
3. Updated standard processing times
The latest announcement highlights particular 'critical areas' in which pre-pandemic service standards will be returning shortly. These include permanent residence applications through Express Entry which will return to a six-month service standard, and Spousal Sponsorship which will return to a twelve-month service standard.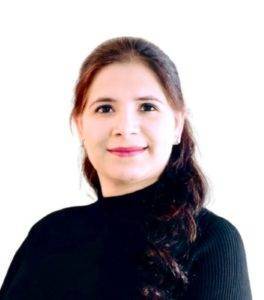 Experience you can trust,
service you can count on.
Honest, Ethical & Reliable
Proven track record with over 99% success rate
Five-star Google and Facebook review rating
4. Changes to program delivery and eligibility requirements
IRCC is also improving existing tools and implementing new policies to continue to reduce processing times on future applications. Significant changes include:
Exemption of Immigration Medical Examination requirement for applicants who are already in Canada and meet certain criteria: This change is expected to be implemented in permanent and temporary residence applications in the coming weeks.
Virtual interviews in Spousal Sponsorship applications: IRCC will continue to offer virtual interviews to clients who are unable to attend in-person. The department is also introducing a pilot project to allow applicants of Spousal Sponsorship and other applications (to be announced shortly), to give virtual interviews at visa application centers instead of an overseas visa office.
Digital Permanent Residence applications: In an effort to modernize the delivery of permanent residence programs, on September 23, IRCC will start shifting to 100% digital permanent residence applications.
Improvements to online citizenship application tool: For citizenship applicants, in addition to the virtual ceremonies and digital citizenship tests which were introduced last year, the online citizenship portal now allows groups of adults to apply together. It will be further updated to include minor applicants by the end of this year.
5. Access to application progress
To keep applicants informed on the progress of backlog inventory, IRCC plans to publish monthly data reports online.
In addition to this, IRCC introduced the online application status tracker for permanent residence applications through sponsorship in February 2022. As of spring 2023, the status tracking system is expected to include seven additional permanent residence and temporary residence programs.
The level of uncertainty related to application processing times has severely impacted the plans of applicants in the previous two years. IRCC acknowledges this hindrance and notes that further improvements will allow for more accurate information. Specifically, their aim is to provide, "forward-looking estimates of how long it will take to process an application, increasing predictability for applicants."
6. Immigration targets and statistics
Despite the existing backlogs, IRCC continues to outpace its intake of permanent residence and temporary residence applicants from previous years. From January 1 to July 31 of this year, 275,000 permanent residents have been admitted to Canada. This is the fastest period in which this number has been reached than in any previous year. This number is also more than halfway to IRCC'S target of admitting 431,000 permanent residents this year. In the same period, over 349,000 new work permits were issued, and 360,000 new study permits were issued. These numbers also significantly surpass records from previous years.
7. Working towards growing the Canadian economy
In implementing this plan of action, IRCC recognizes the importance of continuing to improve Canada's immigration system to allow for more newcomers to enter Canada whether as international students, temporary foreign workers, or permanent residents. A stronger immigration system will benefit the economy and help address existing labour shortages in Canada.
to Study or Immigrate to Canada or Australia?
We are Canoz Visa Services and our team is committed to provide the highest standards of client service in a friendly environment.
Harsimrat provides comprehensive and personalized services to her clients for Canadian Immigration. Originally from India she has a good command over English, Hindi and Punjabi language.
He provides comprehensive and personalized services to his clients. He has handled many complex cases for Australian Immigration for his clients and has a very high success rate. He is known for his analytical and strategic approach. He is Originally from India, he has a good command over English, Hindi and Punjabi language.
to Study or Immigrate to
Canada or Australia?
We are Canoz Visa Services and our team is committed to provide the highest standards of client service in a friendly environment.