Benefits for Canadian Students to Study Health and Law Courses in Australia
Australia and Canada are the top destinations for international studies. Although they share many characteristics, Canadians prefer Australia to study healthcare and law. There are indeed many areas where Australia's experience might prove helpful to Canadians. One is healthcare studies and the other is the law.
There are many reasons why Australia is renowned for its law and healthcare courses. One of them being the career opportunities and future prospects that come with an Australian degree. Not only the education, but the Australian lifestyle also appeals to Canadians.  It includes outdoor activities, easy commutes and a multicultural food scene.
Are you a Canadian planning to study in Australia? If yes, then this blog will help you explore the upsides of pursuing medical and law courses in Australia.
Studying Law in Australia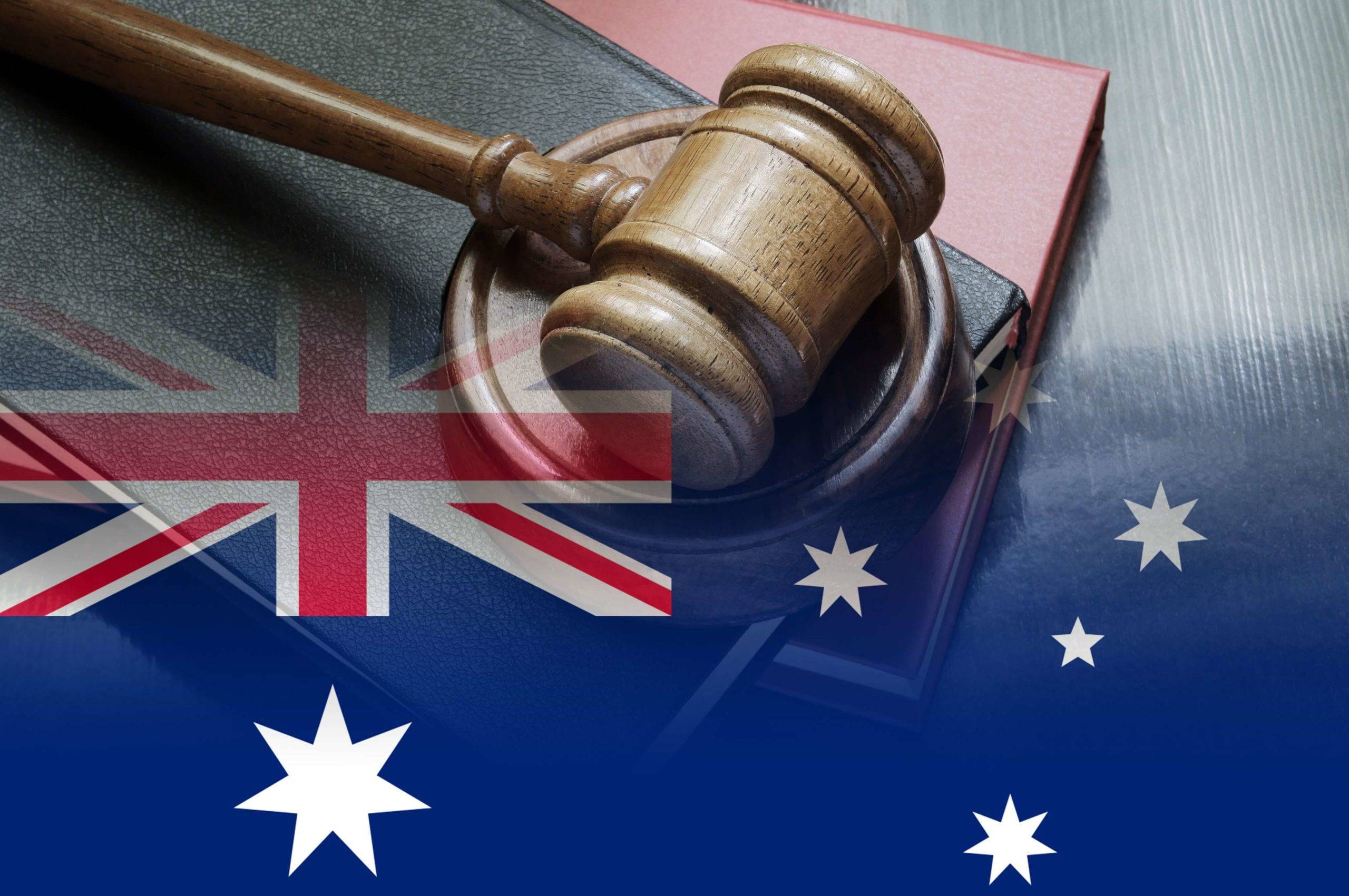 As a Canadian seeking to become a qualified law practitioner in Canada, one can choose from a range of study options abroad. Since both Canada and Australia are Commonwealth nations their systems are based on English common law. CanOz's aim is to help you pick the best Australian
law school for you. Both Bachelor of Laws (LLB) and Juris Doctor (JD) programs in Australia educate you to practice law and enable you to register yourself in Canada.
Australian law schools provide a strong foundation for those planning to practice law in Canada (with the exception for the province of Quebec). Besides that, below are some of other major benefits for Canadians to study law in Australia.
It's no secret that the cost of law school in Canada is a big concern for many students. So, pursuing law abroad can be cheaper. On the affordability scale, studying law in Canada can be an expensive affair as compared to Australia.
Canadians with undergraduate degrees can pursue accelerated LLB programs in Australia. Since these compressed programs are challenging, they enable students to seek employment faster by completing their LL.B in two years rather than three. This is a major attraction for Canadian graduates looking for considerable work experience.
• International Opportunities & Personal Development
Law can be a pretty jurisdiction-specific career.  But studying law in Australia can unlock more jurisdictions and provide career flexibility. Pursuing law abroad allows Canadians to add an Australian perspective to their North American outlook. The opportunity to study, volunteer, and (sometimes) work in a different culture is the best way to have a fully immersive experience.
Besides the extracurricular activities, many other factors contribute to one's personal development. One being, the initial act of leaving behind their support system of family and friends in Canada and moving to Australia. Staying in a country where they may not know anyone, exposes them to a high-intensity "personal growth" training program. That is where resilience and networking become key elements of success.
Experience you can trust,
service you can count on.
Honest, Ethical & Reliable
Proven track record with over 99% success rate
Five-star Google and Facebook review rating
The competitiveness of Canadian law schools and the
LSAT
is one of the major reasons for Canadians to seek law courses in Australia.
Studying Healthcare in Australia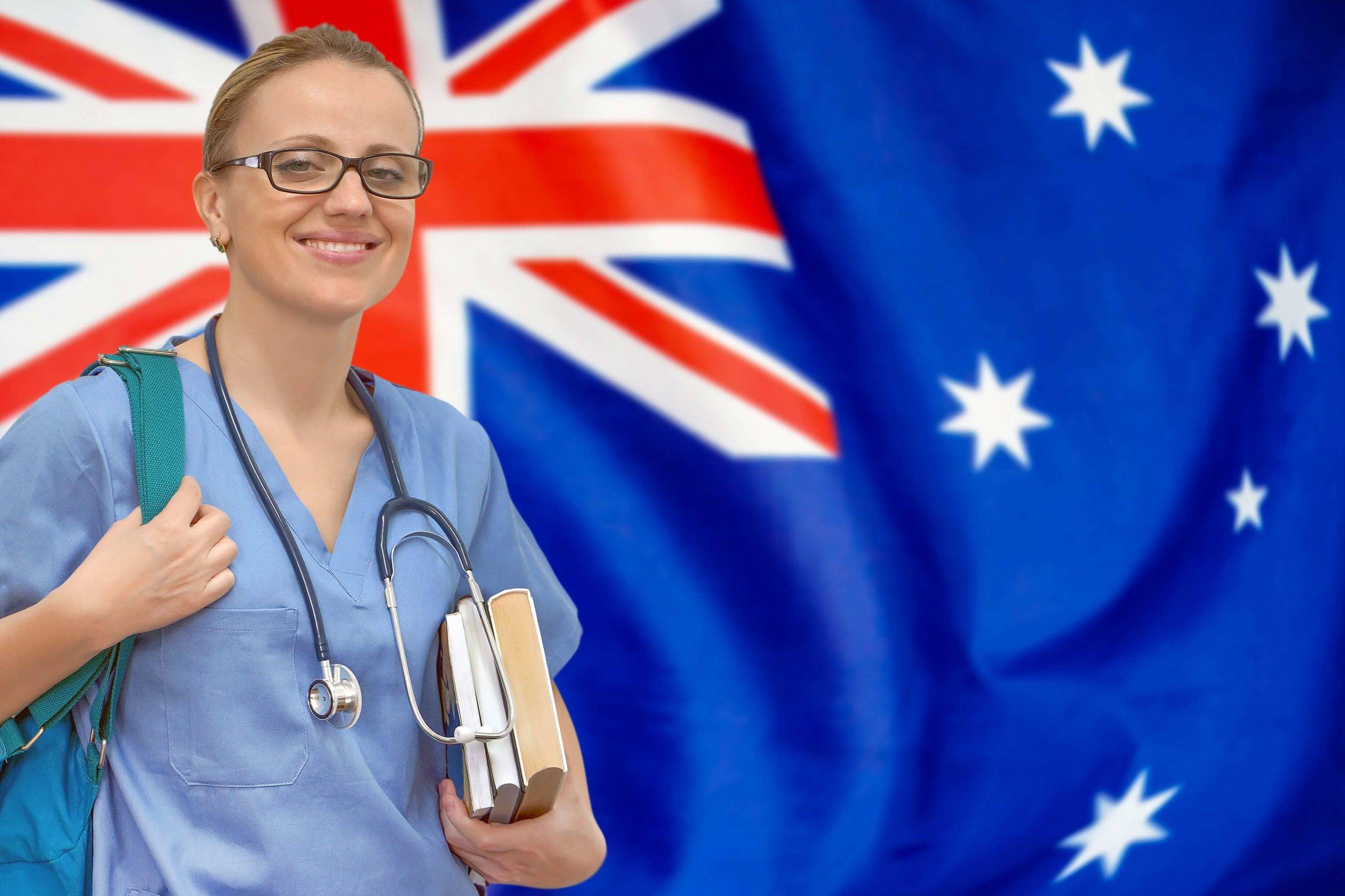 From health promotion to disease prevention, there's a growing international demand for healthcare professionals. There is a shortage of professionals in both government non-profit and private organizations. And Canadian students are answering that call. Many Canadians have demonstrated an increased interest in public
healthcare study programs.  Especially because graduates in this field have a wide range of career options.
Studying healthcare in Australia helps Canadians learn about the public health realm on an international scale. This makes Australia a top choice for Canadians. The Australian Universities offer several degree courses in healthcare such as:
Medicine

Physiotherapy

Occupational Therapy

Dentistry

Audiology

Nursing

Veterinary Medicine

Chiropractic

Optometry

Speedy Pathology

Pharmacy
and many ……..
There are many other major benefits for Canadians to study healthcare in Australia, including:
• Learning with Latest health facilities
Australian universities offering healthcare courses are working towards building:
brand new clinical simulation and learning studios

research facilities

gyms

lecture theatres

event spaces and more.
These facilities are a better way to better prepare our graduates for the future health workforce.
The healthcare study programs in Australia are shorter in duration as compared to Canada. For instance students willing to pursue Medicine can directly enrol into a 5 year study program. While in Canada they have to undertake a 4 year bachelor degree program in science to be able to enrol into a 4 year medicine course, later. This is another major attraction for Canadians looking for a future in the healthcare industry.
Studying healthcare in Australia helps Canadians build a great network. One meets educators in the field of health sciences and students who have connections to the community. It helps Canadians to collaborate with educators and future healthcare professionals. They together can work and exchange insights on current or future health problems. The practical exposure in the curriculum may also enable the students to make connections with public health researchers and practitioners.
Yet another important concern when pursuing health sciences. Australia is a hub of diverse cultures. Studying in Australia acts as an opportunity for Canadians to step out of their usual comfort zone and experience something new. But also allow them to feel a sense of belonging in the multicultural setting. A Public health professional who understands the nuances of a community's culture may be more likely to be better prepared to conduct research, educate community members. They can design better initiatives that promote and protect the health and well-being of the people.
Getting an adequate number of healthcare practitioners is a major issue in the Canadian health care system. Recent data shows that many Canadians experience long waits for specialist care and have difficulty finding public healthcare professionals. In response to these problems, provincial governments have increased the number of medical school spots in the last decade. But due to the rising demand for professionals, the competition is too high. So Canadians find it easier and time-saving to pursue health care courses in Australia rather than their home country.
Australia has a strong reputation for teaching and producing quality health professionals. Courses are designed with a strong emphasis on practical training and professional placement throughout the study program. Graduates from these universities are job-ready and confident in clinical settings.
Are you planning to study in Australia?
More than 4000 Canadian students choose to study in Australia every year. Most of them pursue bachelor's and master's degrees in medicine, pharmacy, dentistry, law and healthcare. Australian universities offer a comprehensive range of majors, but the country is specifically known for its strengths in the health sciences and law studies.
The decision to study in Australia can be a money and time-saving decision for Canadian students. From the factors discussed above, Australia stands out to be the most favoured country among Canadians for health and law study programs. From its affordable study options to global recognition, Australia offers a range of study courses that help you to excel in any discipline of your choice.
Good things don't come easy. Sometimes you have to walk an extra mile and seize the underlying opportunities. If you think you're capable of taking your healthcare or law career to a global level, then Australia is not that far for you.
You can consult our immigration experts to learn about the best-suited study courses. We are registered and experienced professionals to help you with your student visa and study options for Australia.
to Study or Immigrate to Australia or Canada?
We are Canoz Visa Services and our team is committed to provide the highest standards of client service in a friendly environment.
He provides comprehensive and personalized services to his clients. He has handled many complex cases for Australian Immigration for his clients and has a very high success rate. He is known for his analytical and strategic approach. He is Originally from India, he has a good command over English, Hindi and Punjabi language.
Harsimrat provides comprehensive and personalized services to her clients for Canadian Immigration. Originally from India she has a good command over English, Hindi and Punjabi language.
to Study or Immigrate to Australia or Canada?
We are Canoz Visa Services and our team is committed to provide the highest standards of client service in a friendly environment.