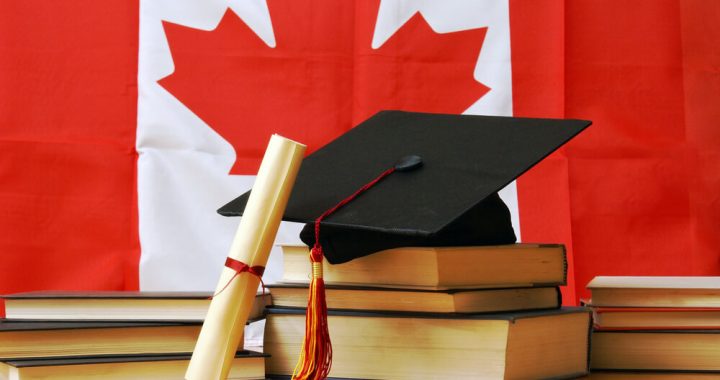 10 Unique Courses to Study in Canada in 2021-2022
While being one of the most beautiful countries in the world, Canada sustains itself as the best country for higher studies. Canada houses globally leading universities and offers high in-demand courses. This makes it one of the most sorted-after countries by international students. It is also evident by the soaring number of international students enrolling to study in Canada.
Several immigration options are available for students to settle after completing studies in Canada. This makes it a big hit among the foreign national students. Although Canadian universities offer a wide variety of study courses, yet few courses are more popular than others. So, CanOz Visa Services is here to help you learn about the 10 unique courses to study in Canada in 2021-2022.
1.TwoYear - College Diploma - Aerospace Manufacturing Engineering Technician
Aerospace manufacturing engineering and technology remains a candidate-driven field. Aerospace, which is one of the booming industries, makes aerospace engineering a career-oriented course. Those looking to invest in career rewarding jobs and are inclined towards engineering can consider this is an option. This program educates the students about aircraft manufacturing, aerospace systems and aerial vehicle (UAV) technology. Graduates from aerospace engineering courses can apply their engineering skills and knowledge to:
Private companies dealing in aerospace parts technologies
Government Agencies such as Canadian Space Agency
Non-traditional industries like auto industries that design aerodynamic cars
2. Two Year - Electro-Mechanical Engineering Technician - Automation and Robotic
The Electromechanical Engineering Technician program is another best course to study after 12th grade. This is a program that helps you build a rewarding career in the automation and robotics industry.
Currently, Central Canada holds the best job markets for electromechanical engineers.
This program enables the students to learn about the latest robotics technology and skills. These skills are important to build, repair, troubleshoot and maintain electromechanical equipment. A robotics graduate remains high in-demand in the manufacturing sectors, including areas such as:
Automotive
Food
Pharmaceuticals
Packaging
Aircraft
Communications
Telecommunications
Consumer goods
Movie and entertainment industries
3. Three Year-Mechanical Engineering Technology - Robotics and Automation
Mechanical Engineers with skills in Robotic and Automation are like gold dust in Canada. Automation and robotics are one of the most essential elements in manufacturing industries. That is why this course is one of the high-in-demand professions. The country's robust automotive industry uses maximum robots including the food and beverage sector. The gap between the demand and supply of robots in the automated sectors is increasing. This demonstrates the significant opportunities for mechanical engineers in future. The industries are all set to adapt to robotic technologies. This is because they want to keep pace with the global trends of automation. The exponential boost in the shortage of skilled mechanical engineers makes this three-year course a big hit.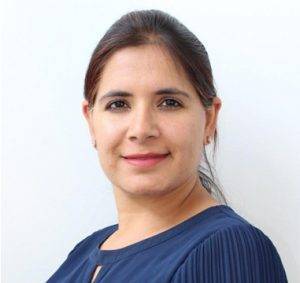 Experience you can trust,
service you can count on.
Honest, Ethical & Reliable
Proven track record with over 99% success rate
Five-star Google and Facebook review rating
4. Two Year - Diploma in Innovative Manufacturing
Digitalization, climate-neutrality and strategic autonomy as referred to as the three pillars supporting the industrial landscape of Canada. Since the manufacturing sector in the country is continuously growing and so is the need for skilled workers. So, a diploma in Innovative Manufacturing prepares you to help meet these needs. This program is designed to provide a whole range of skill-based training. This training majorly targets areas of the manufacturing industries. Such as design, CAD/CAM drafting, Computer Numerical Control (CNC) machining, welding, fabrication, robotics, 3-D printing and project management. Innovative Manufacturing remains one of the key drivers for sustainable growth and job creation in the country.
5. Bachelor/Master's Degree in Actuarial Science
An actuary is a professional who designs and administers financial policies. These can be insurance policies, pension plans, government welfare plans and similar programs. The primary role of actuaries is to make sure that these programs are backed by a sound financial system.
The shortage of skilled actuaries is one of the global issues. Canadian companies are trying hard to meet the increasing demand for learned actuaries. With the approaching changes to accounting and solvency, this gap between the demand and supply of actuary professionals is also increasing. So, Actuarial Sciences can be one of the courses to study after your 12th grade.
6. Two Year – Graduate Certificate in Artificial Intelligence & Data Science
Automation and artificial intelligence continue to contribute to the transformation of workplaces. So, post-secondary institutions across Canada have designed AI courses to prepare students for the jobs in future. As per the researchers in Canada, the forthcoming decade will be automated. Artificial Intelligence will replace so-called "human skills" like critical thinking and problem-solving. As demand for AI and an array of opportunities are growing, AI is considered to be one of the best career-oriented courses in Canada.
7. One Year – Graduate Certificate in Game Design
Canada's game development industry is the third-largest in the world. The industry is expanding, which means more jobs and more demand are being created every year. With the increasing pressure to meet the growing demand of game designers, Canadian colleges have updated their diploma programs in game designing. From animation to audio design – these courses focus on the artistry and technology of the games. Preparing students to be career-ready, these programs enhance your technical knowledge and love for gaming. Graduates from this field can have promising careers in Canada's most exciting and vibrant industries.
8. One Year – Graduate Certificate in Game Development
The foot soldiers of the gaming industry, the skilled and experienced developers are in high demand. Canada is lagging behind the US in the industry, creating a significant gap in the labor market. Do you have the skills for digital development and a passion for computer games? This course is the right fit for you. This program aims at developing experts in game designing. These experts are trained to create and develop their titles. You will gain technical knowledge along with the capacity to promote the conceptual and cultural potential of games.
9. Two Year – Graduate Certificate in Cybersecurity and Ethical Hacking
The need for ethical hackers and cybersecurity professionals is increasing around the globe. The researchers project the global gap of 3.5 million professionals at present. So the career opportunities in this field are significant. Given the massive demand for cybersecurity professionals and ethical hackers, it's no surprise that many opportunities are emerging in all departments and at all levels. The Canadian universities have introduced a complete and effective learning program. These programs keep you updated with the growing trends of the digital landscape. Do you have a keen eye and interest in protecting companies from falling prey to cyber-attacks? Then you can opt to study this course in Canada.
10. Two Year – Diploma in E-Commerce and Online Business Management
Although e-commerce has made it convenient to buy and sell products and services online. But it has also given rise to many challenges for businesses. With this continuous rise in new technologies, the need for professionals skilled in implementing e-business strategies and online business management is increasing. Are a business and tech-savvy and are looking for a career in executing e-commerce campaigns? This is the most appropriate course for you. The courses at the Canadian schools include industry-related software programs and online platforms. This helps you get an edge in this competitive market. If you are committed to making a mark in the global market, Canada can be the wise choice for you. So, to learn more about your interest-related unique courses to study in Canada. You can consult us, today! Contact our
Immigration Consultant in Brampton
today at +1 289 298 1000 or Book Free Consultation Now on our website
canozvisas.com
to choose the right course to
Study in Canada?
Our consultant can help you choose the course based on your academics, interest or work experience to enhance your Skills and Career Growth. Click button below to book you Appointment to discuss your options. 
Harsimrat provides comprehensive and personalized services to her clients for Canadian Immigration. Originally from India she has a good command over English, Hindi and Punjabi language.
He provides comprehensive and personalized services to his clients. He has handled many complex cases for Australian Immigration for his clients and has a very high success rate. He is known for his analytical and strategic approach. He is Originally from India, he has a good command over English, Hindi and Punjabi language.
to Immigrate to
Canada or Australia?
We are Canoz Visa Services and our team is committed to provide the highest standards of client service in a friendly environment.