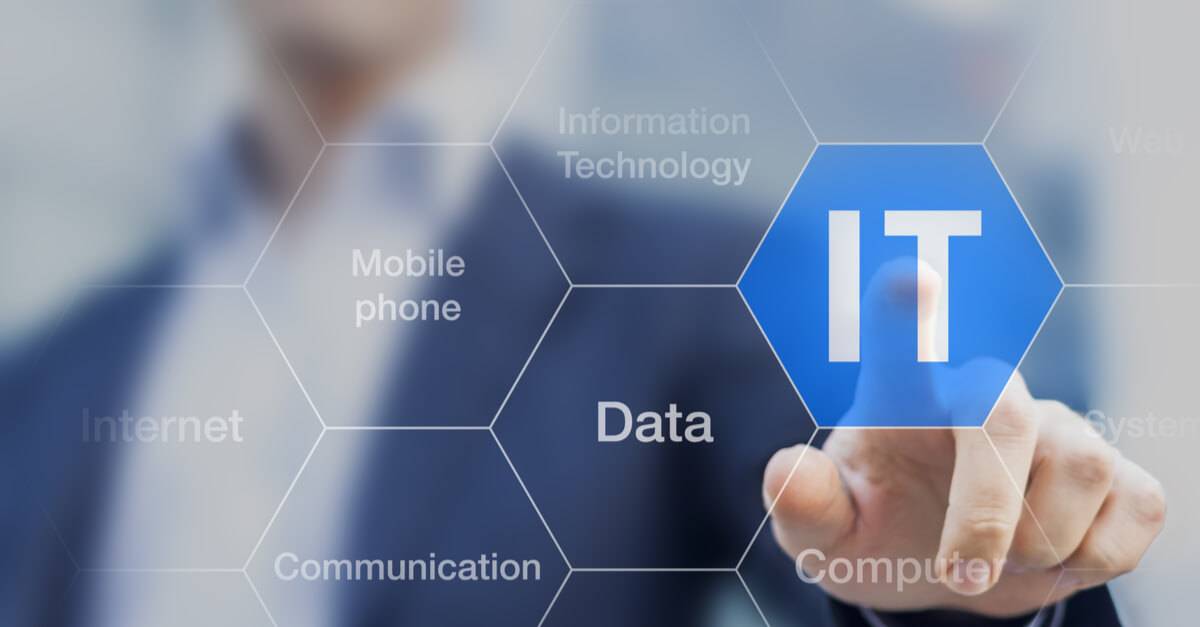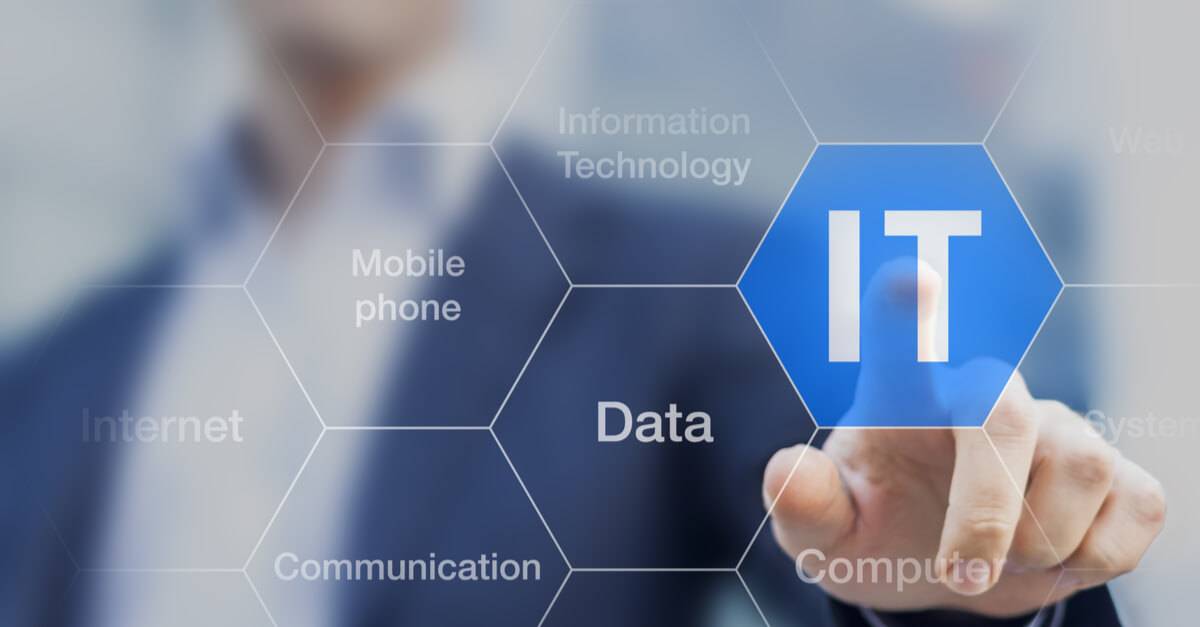 10 Diploma Options for Students to Study IT Courses in Canada
Canada, being home to leading IT Universities and Colleges in the world makes it a top destination for students to study IT programs.
Information Technology (IT)  is one of the fastest-growing industries. It is all about using, developing and maintaining computer software, systems, networks and data. Meanwhile, the shift in trends such as automation is posing challenges for technology leaders.
This in turn has risen the number of projects that led to an acute shortage of IT professionals. The supply and demand gap is increasing rapidly all over the world. So to meet the increasing demand for technical workers to fill in the gap, IT courses are in demand across the globe.  
Considering the growth in the demand for IT professionals, several IT courses have been launched all over the globe. Canada being one of the top destinations offering diversity in IT courses makes it the most-sorted after country for studies. From computer networks to virtualization technologies, programming, windows server administration, IT security, disaster recovery, web technologies, information databases, multimedia, and many more specialized IT courses, Canada has it all.
So, if you are planning to study in Canada, specifically IT courses, keep reading to gain insight into the best IT courses. Here we aim to discuss the 10 Diploma options for students to study IT courses in Canada. Without taking any more time, let's get down to the list of these courses.
1. Diploma - Information Technology
With the increasing demand of technology in today's modern economy, the need for experts to drive it is also rising. Since the field of IT is expanding with every passing day, so is the list of specialized diploma courses in IT. IT graduates from different niche courses get hands-on experience and practical visions from the professionals themselves. While taking up the diploma course, you have a choice to pick one of your most interesting field of study to specialize in, such as:
Web and Mobile Application Development
The soaring use of technology and reliability on smartphones has generated more career opportunities in the world of mobile and application development. Canadian universities and colleges offer Web and Mobile Application Development diploma programs. These are designed to help students develop skills required in developing software applications that run on websites and mobile devices. 
Web Developer

Web Designer

Mobile App Developer

Quality Assurance (QA) Tester

Front-End Developer

Back-End Developer

Full-stack Developer
Another growing and in-demand skill in technology is software development. Students are taught the usage of cutting-edge technology and processes to develop computer software, databases and applications in different computer languages. With the growing dependability on computers and technology, software development professionals are the fastest growing in-demand professional stream. The universities and colleges in Canada offering this course aim at educating students about the most current and common programming languages.
Application Programmer

Systems Designer

Software Developer

Systems Analyst

Web Designer
The Network Administration program prepares students for a special and demanding aspect of the IT industry. This diploma enables students to learn skills required to succeed as a network administrator such as: computer hardware, applied Internet technology, system diagnostics, local area network installation and maintenance, data communication techniques, and network administrative tasks.
Network Administrators

System Administrators

Technical Support Specialists

Network Security Specialists

Telecommunications Specialist
Gaming Experience Development
While Canada's tech industries compete internationally the need for talented developers in gaming companies is growing rapidly. Keeping this in view the universities offer a specialized Diploma in Gaming Experience Development.  In this program, the students learn to balance technical skills with knowledge in gaming law, ethics, and social responsibility. Students also learn to examine, identify and develop gaming software designed for video lottery terminals and electronic gaming machines in the gambling technology environment. They are also trained in computer applications, programming languages (i.e. C++), web design, and project management. 
Game Animator

Environmental Artist

3D Modeller or Texture Artist

Character Designer

Quality Assurance Tester
Telecommunication Systems
This diploma program in Telecommunication Systems is a pathway to a plethora of career opportunities in telecommunications. In the courses, students gain both theoretical and practical study along with the development of skills required for installation, maintenance and repair of electronic circuits and equipment.
Telecommunications line and cable technician

Telecommunications installation and repair technician

Cable television service and maintenance technicians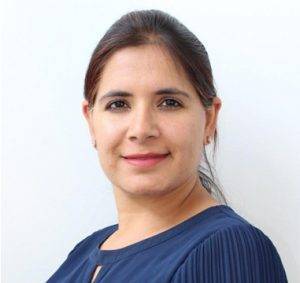 Experience you can trust,
service you can count on.
Honest, Ethical & Reliable
Proven track record with over 99% success rate
Five-star Google and Facebook review rating
2. College Diploma (DEC) - Computer Science Technology
Another popular diploma course on the list is Computer Science Technology. This program is for students looking for a promising career in software development or other major IT fields. Under this program, students learn data modelling and data processing using appropriate software. Not only does a student learn about incorporating modern technology, but the Canadian Universities offer different specializations for students to opt for within this course. Some of these specializations are:
Network and Security Management
This program is for people interested in IT network management and looking for a course to upgrade their skills. While pursuing this course students develop specific skill sets in the field of network installation, migration, inventory management, component configuration, performance verification, network supervision and security management.
Network Administrator

Network Manager

Network Supervisor

Web Technician

Data Centre Operator

Computer Network Technician

System Administrator

Network Installation Manager 

Network Operations Manager 

Network controller 

Network Analyst

LAN Operator
Are you someone who is fascinated by the programming of video games? If yes, then this program is for you. This newly introduced field in computer science technology trains its students for the usage of the most popular programming tools in the industry such as Unity, Unreal, C/C++/C#, and Gameplay. Not only this but it also allows the students to learn programming fundamentals and the specificity of the field of video games.
Game designer

Application Quality Assurance

Engine Programmer (Unity and Unreal), C/C++/C#, Gameplay, Animation

Game Tester

3D Designer
The Diploma in Computer Science Technology (DEC), with specialty in Programming option, is a course offered in Canada with a view to lead its graduates straight on to the path of a promising career with excellent job prospects. In this course, the students develop programming skills including product development methodology.
Android Application Developer

IOS Application Developer

Mobile Application Developer

Application Quality Assurance

Web Application Developer

Website Developer (Front-end, Back-end and Full Stack)
3. Diploma - Information Systems
The diploma program in Information Systems offers its students a broad computing knowledge to be able to meet the organizational needs in managing computer and information systems. It is designed to make students learn about computer systems and user support, network administration, system design and foundational programming. It also provides a special practitioner-driven approach to systems support and software development.
Graduates in this stream can work under the job titles:
Network Administration

Systems and User Support

Database Designer

Systems Analysis and Design

Software Development

Web Designerchnical Writer

C# & Java Programmer
4. Diploma - Computer Systems Technology
This three-year advanced diploma course at the Canadian universities and colleges offers its students the knowledge and technical skills required in networking and computer system administration. The course is designed to prepare its students for careers in security, physical and logical network design, as well as enterprise management. This program includes practical courses emphasizing hands-on training along with computer programs in specialized labs.
Graduates in this stream can work under the job titles:
Technology Infrastructure Analyst

Technical Systems Analyst

Technical Specialist

Network Systems Administrator
5. Diploma - Network Security
In today's time where most of the database is stored digitally, it is very important to keep it safe as it is breakable, hackable and open to theft. If you are a tech-savvy person who is fascinated by computers, networks, and problem-solving, this is the perfect course for you. The curriculum of this program comprises the latest network security training that includes perimeter security, operating systems, data communications and networks, computer forensics, encryption, and hands-on network exploits, vulnerabilities, and penetration testing.
Graduates in this stream can work under the job titles:
LAN Manager

Network Administrator

Network Engineer

Network Analyst

Computer and Network Operator

User Support Analyst

Mail Administrator
6. Diploma - Computer Programming
The two-year diploma course is for the students planning to study in Canada and later start their career as a programmer. With a combination of theoretical and practical knowledge, the students in this course develop skills in mobile development, web development and distributed programming techniques and database administration. Besides this, the students also learn about security and different operating systems such as Windows, UNIX, Linux and IBM Business Computing. 
Graduates in this stream can work under the job titles:
Software Developer

Information Systems Specialist

Personal Computer Specialist

International Business Machines Programmer

UNIX/Linux Programmer

Computer Application Programmer

Interactive Developer

Junior Software Engineer

Program Analyst
7. Associate of Science - Computer Science
The two-year Associate of Science in Computer Science is one of the best IT courses in Canada where a student builds a technical base while acquiring fundamentals of computer science. In this program, students learn about mathematical and scientific principles of computing and IT. Not only this but they also develop skills to apply strategies used for designing and computing systems. Students are also trained to use methods and tools used to analyze technical issues and solve them efficiently.
Graduates in this stream can work under the job titles:
Data Analyst

Database Designer 

Software Engineer

Cloud Engineer

Computer Systems Analyst

Software Developer

Application Programmer

Computer Programmer

Business Application Programmer
8. Diploma - Business Information Technology Management
Data is the most crucial part of any enterprise. Going by the shift in the industry towards technology, cloud computing, artificial intelligence has certainly increased the market demand for IT professionals having business knowledge. This is the reason why Business Information Technology Management is coming up as an in-demand career around the globe. This two-year diploma course helps students develop skills to analyze business needs, design appropriate technology-based processes and solutions, and communicate these effectively. Along with computer skills, they also develop skills in interpersonal communications, collaboration, and leadership. 
Graduates in this stream can work under the job titles:
Business Analyst

Project Manager

Business Technology Analyst

System Integration Manager

Business Requirements Analyst

HR Information Solutions Analyst

IT Business Solutions Consultant

IT Infrastructure Planner

Security Analyst
9. Diploma - Network Security and Ethical Cyber Piracy (Ethical Hacking)
With the growing online business, the demand for cybersecurity professionals is also growing. The one-year diploma course in Network Security and Ethical Cyber Piracy is designed with the latest technology and skills required to protect and append the computer operating systems, networks and databases from different cyber attacks. The course prepares the students for in-demand skills of cybersecurity. It trains the students on the main cybersecurity concepts of cryptography, cyber forensics and network security along with mobile network security, cloud security, and ethical hacking techniques and tools.
Graduates in this stream can work under the job titles:
Information Security Analyst

Information Security Manager

Security Developer

Security Engineer
10. Diploma - Cyber Defence and Cloud Administration
Today, every organization needs a cyber and network security expert to protect their business or personal database from growing cyber-attacks. So, in this two-year diploma course, the students will gain knowledge about network security threats, and particular software skills. They will also develop skills to identify abnormal activities and potential threats to resources. It trains students on performing virtualization and secure integration of cloud services into existing IT infrastructures. Besides this, they also gain a working knowledge of the principles of cybersecurity, Linux operating systems, virtual networks such as Microsoft Azure and VM Ware, cloud networking technologies, Cisco Networking and Security, and SQL database management.
Graduates in this stream can work under the job titles:
Cyber Security Specialist

Information Security Officer

Network Security Specialist

Cyber Security Analyst

IT Security Advisor.
Are you Tech-Savvy Looking for a Good IT course to study in Canada?
Are you someone who is fascinated by computers and its programming? Are you looking for the best IT course for you to study in Canada that lands you in a high-paying job? If yes, contact our immigration consultants today to explore your study options in Canada. Besides study programs, our team is also an expert in guiding the application procedures for University applications and Canadian Study Permits.
to Study or Immigrate to Canada or Australia?
We are Canoz Visa Services and our team is committed to provide the highest standards of client service in a friendly environment.
Harsimrat provides comprehensive and personalized services to her clients for Canadian Immigration. Originally from India she has a good command over English, Hindi and Punjabi language.
He provides comprehensive and personalized services to his clients. He has handled many complex cases for Australian Immigration for his clients and has a very high success rate. He is known for his analytical and strategic approach. He is Originally from India, he has a good command over English, Hindi and Punjabi language.
to Study or Immigrate to
Canada or Australia?
We are Canoz Visa Services and our team is committed to provide the highest standards of client service in a friendly environment.